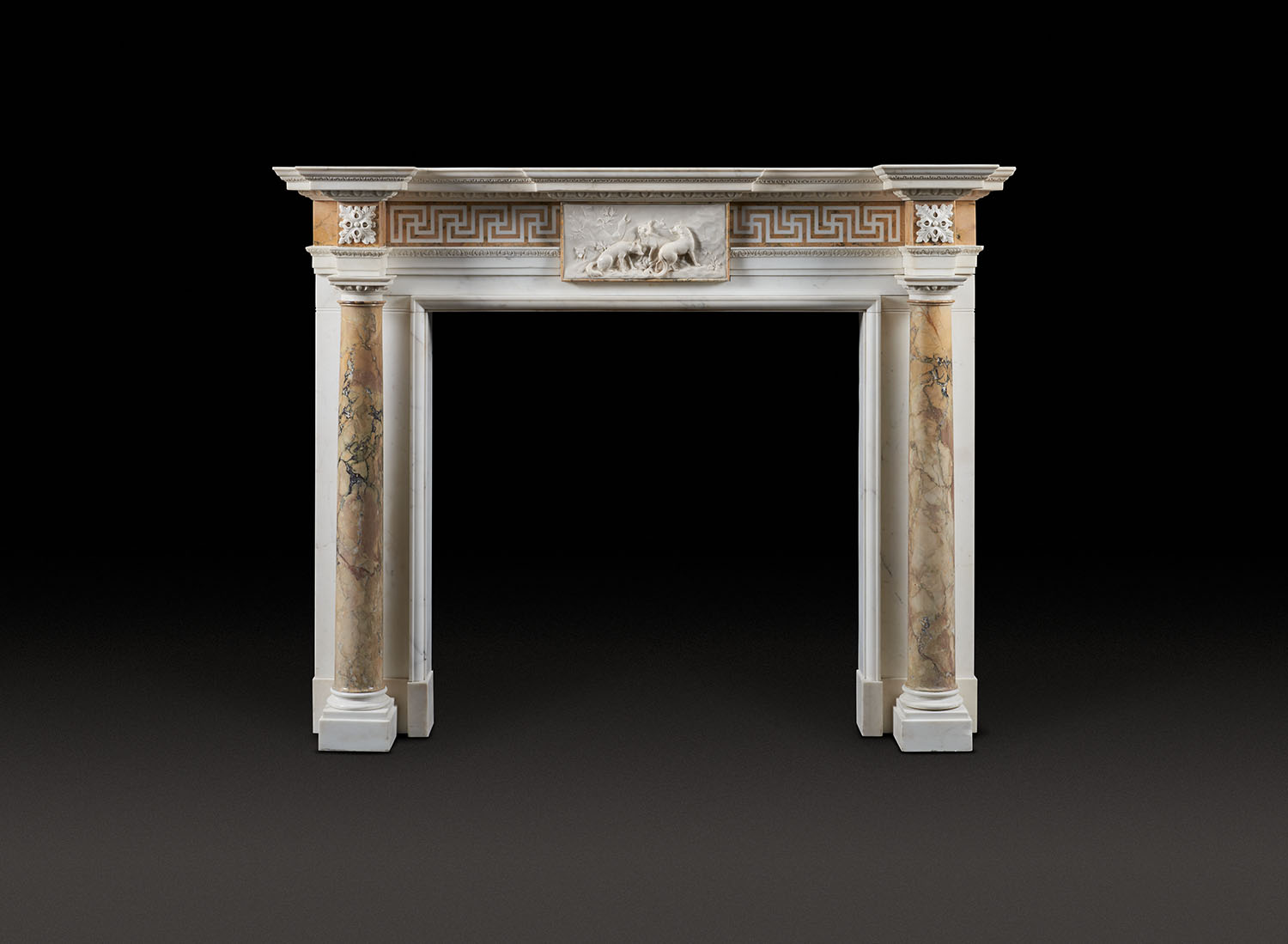 An Exceptional Quality Statuary and Sienna Marble Chimneypiece of Outstanding Colour and Line
An imposing statuary marble fireplace of 18th century Palladian style, after an original model by Sir Henry Cheere, most likely made in the 1770s after his workshop closed, possibly by one of his ex-employees. With full, rounded Siena marble columns and moulded breakfront tiered shelf coming forward over the centre tablet and jambs. The frieze centred with a well-carved relief tablet, carved with Aesop's fable, 'The Three Foxes' and framed by Siena. This is flanked by panels decorated with white Greek key frets on a Siena ground. The Siena tapering columns with contrasting white caps and bases, the whole on footblocks.
Provenance
Thriepley House, Scotland
Further details
After closing his yard Henry Cheere sold all his original terracotta models in auction in 1770, many of which were bought by his ex-foreman Richard Hayward (1728–1800) who had opened his own account making fireplaces. The original model was exhibited in 1766 at the Society of Arts by William Collins (1721–1793), who was Cheere's top modeller.
Height 62½in (158.5cm) width 80in (203cm)
Internal height 38½in (100.5cm) width 38¼in (97.5cm)
Footblock to footblock 73in (185.5cm)