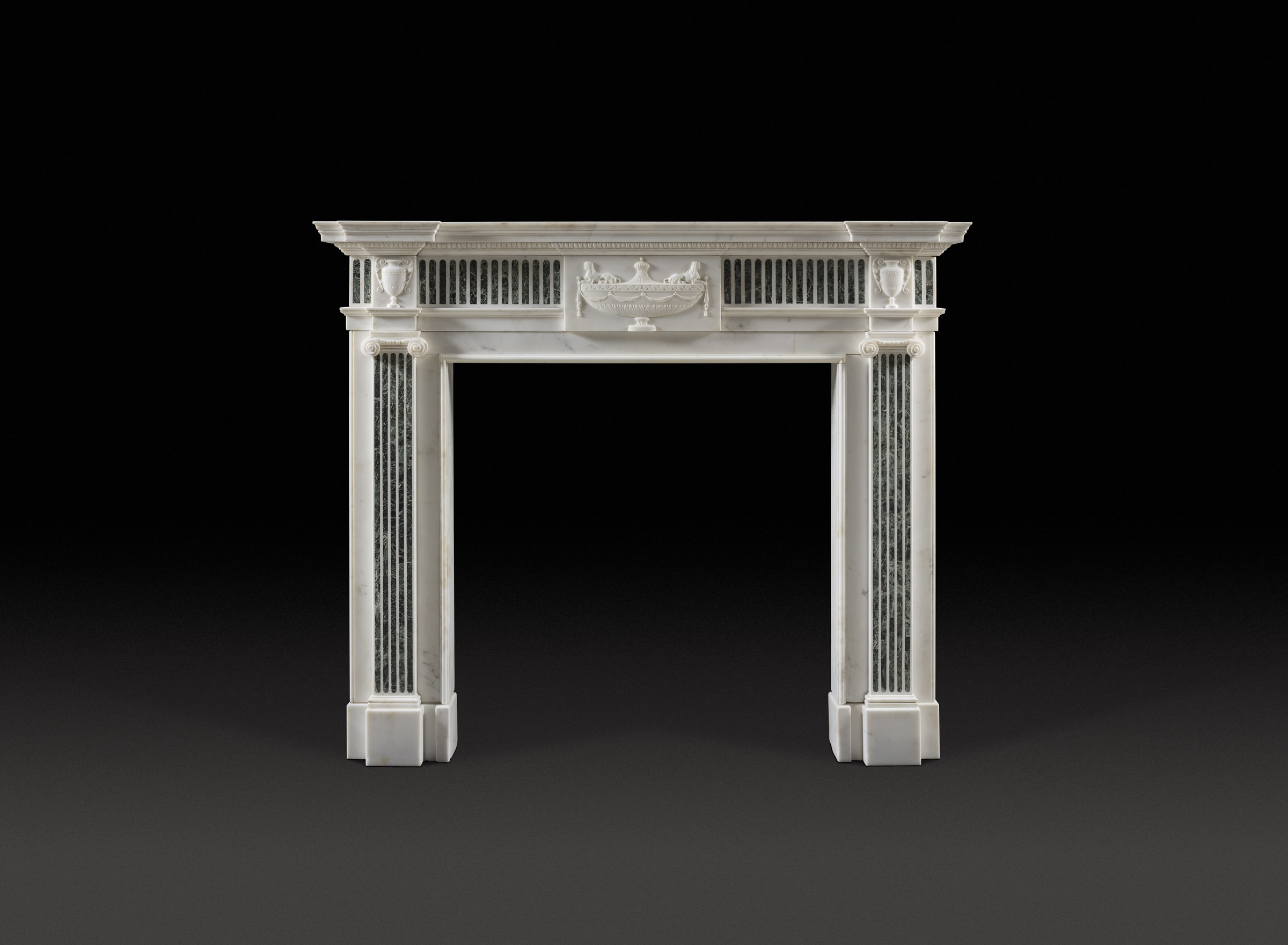 A Very Refined 1780s Neoclassical Chimneypiece in White Statuary Marble with Tinos Inlays of the Highest Quality
A Very Refined 1780S Neoclassical Chimneypiece In White Statuary Marble With Tinos Inlays Of The Highest Quality. An exquisite late 18th century chimneypiece of Robert Adam's design. The inverse breakfront moulded shelf rests on an inlaid frieze. The central tablet depicts a classical urn with Sphynxes and garlands, while the corner-blocks are carved with smaller urns. The jambs are also inlaid with Tinos marble and these terminate in Ionic pilasters.
The design is very typical of Robert Adam (1728–1792), who made numerous variants of this design to be carved in white marble with coloured marble inlays.
One example can be found on p59 of volume III in Herbert Cescinsky's "English Furniture of The Eighteenth Century". This quality of this particular chimneypiece was highly valued by the antique fireplaces dealer Nigel Bartlett.
Height 62⅝in (159cm) width 75⅝in (192.2cm)
Internal height 46½in (118cm) width 45¼in (115cm)
Footblock to footblock 69¼in (176cm)
Shelf depth 8⅝in (22cm)