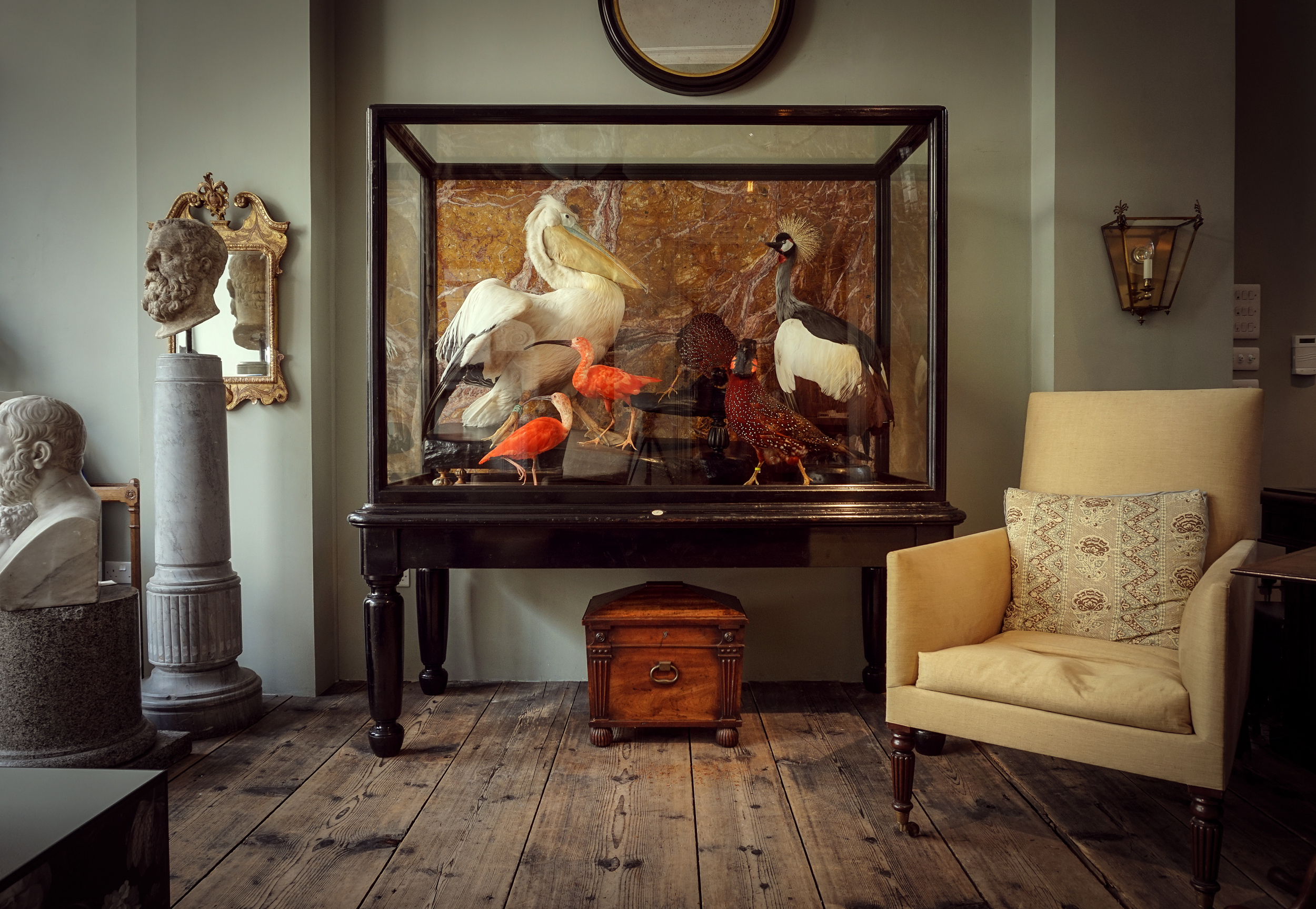 Ferry van Tongeren and Jaap Sinke are driven by their absolute love and respect for the natural world. Every magnificent creature and beautiful bird that they exhibit has been saved from the garbage can and the incinerator. They began their taxidermy partnership in 2013, when they founded, 'Darwin, Sinke & van Tongeren' (their 'sleeping partner is their natural history hero, Charles Darwin), having previously worked as advertising creatives.
What is so ground-breaking about their work is that they have in effect torn up the taxidermy manual and reinvented the craft as a whole new episode in art. They take their inspiration from the fabulously rich and colourful work of 17th-century Dutch painters, such as Jan Weenix, Melchior d'Hondecoeter and Adriaen van Olen; and also early natural history artists, such as the American John James Audubon and his German counterpart, Ernst Haeckel. Central to their art is the fact that they regularly scour auction rooms and antiques emporiums to find just the right objects with which to display their compositions, whether that be vintage glass cases salvaged from museums or antique pedestals on which specimens proudly stand. Their art director's eye is apparent at every stage of the journey, from the bespoke moulds they create for each individual creature to the series of 'Unknown Poses' photographs that they sell as limited-edition prints.
Ferry also works one day a week in the taxidermy department of the Museum of Natural History in Leiden, one of the oldest and most revered taxidermy collections in the world, continually adding to his knowledge and expertise. Of their new career, he says, "I am curious about how every bird or animal we work on is constructed – and I am always impressed by that inner design. Jaap and I are always learning because taxidermy demands so many different skills, from welding mounts to hairdressing a horse's mane".