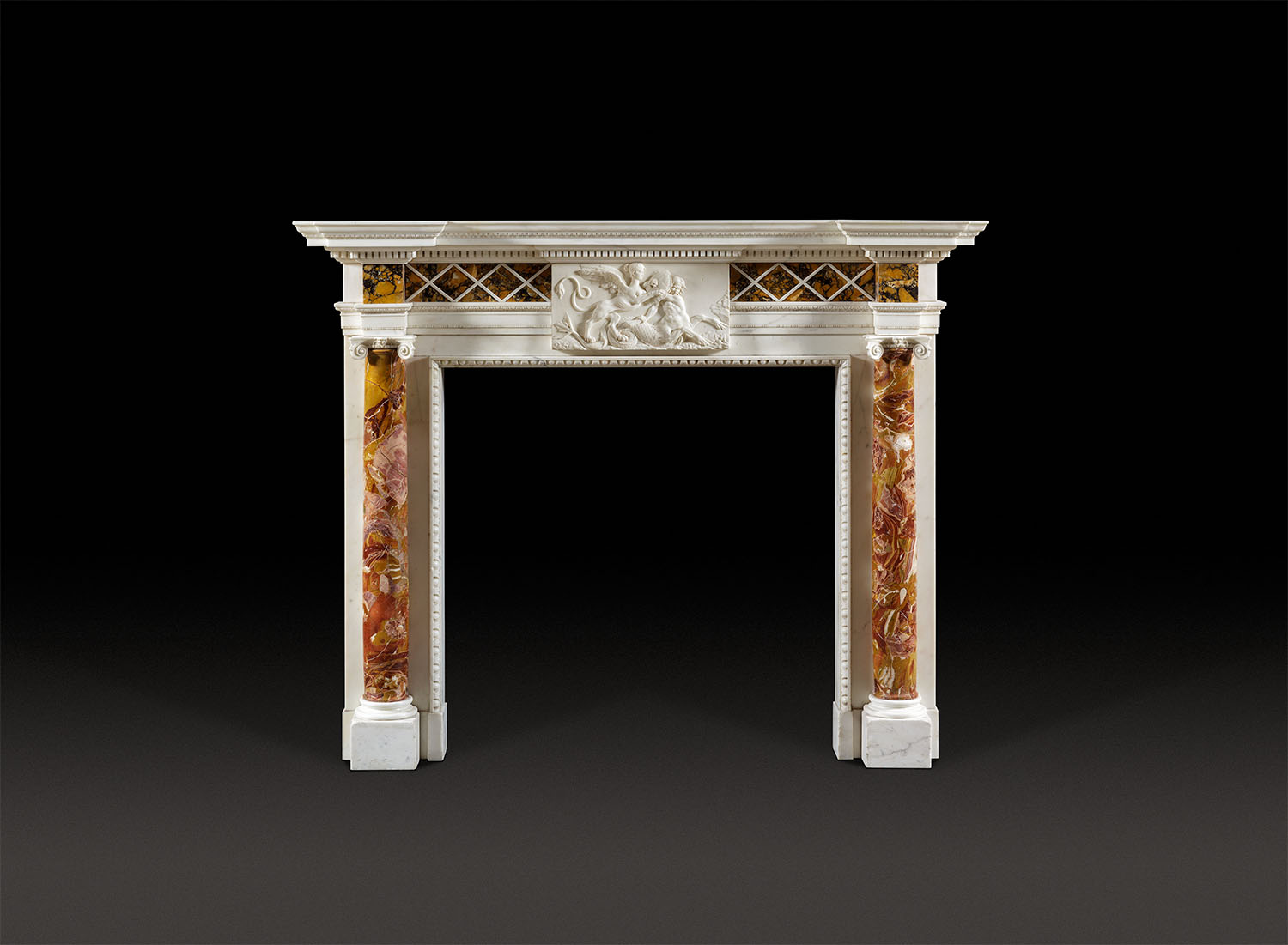 A Characterful George III column Chimneypiece in Statuary, Sienna and Jasper Marbles
A George III antique fireplace in statuary Sienna and Jasper marbles with a large and well carved centre tablet of Virtue and Vice. Circa 1765.
The breakfront tiered shelf with foliate and dentil decorated mouldings. Virtue is depicted as a Sphinx, in the classical Greek form with female head, breasts, wings and the body of a lion, fighting Vice who is shown as a Triton, son of Neptune and Amphitrite, a merman – half man, half fish – who holds a shell which he uses as a shield. This is flanked by sienna marble panels inlaid with geometric lozenges in white. The jambs are in the form of coloured Jasper, three quarter round columns with Ionic caps and bases in white. The opening framed with egg and dart mouldings symbolising good and evil. The whole raised on foot blocks.
Height 65¼in (165.7cm) width 83⅜in (211.8cm)
Internal height 47½in (120.7cm) width 48¾in (123.8cm)
Footblock to footblock 72¼in (183.5cm)
Total depth 13¼in (33.7cm)