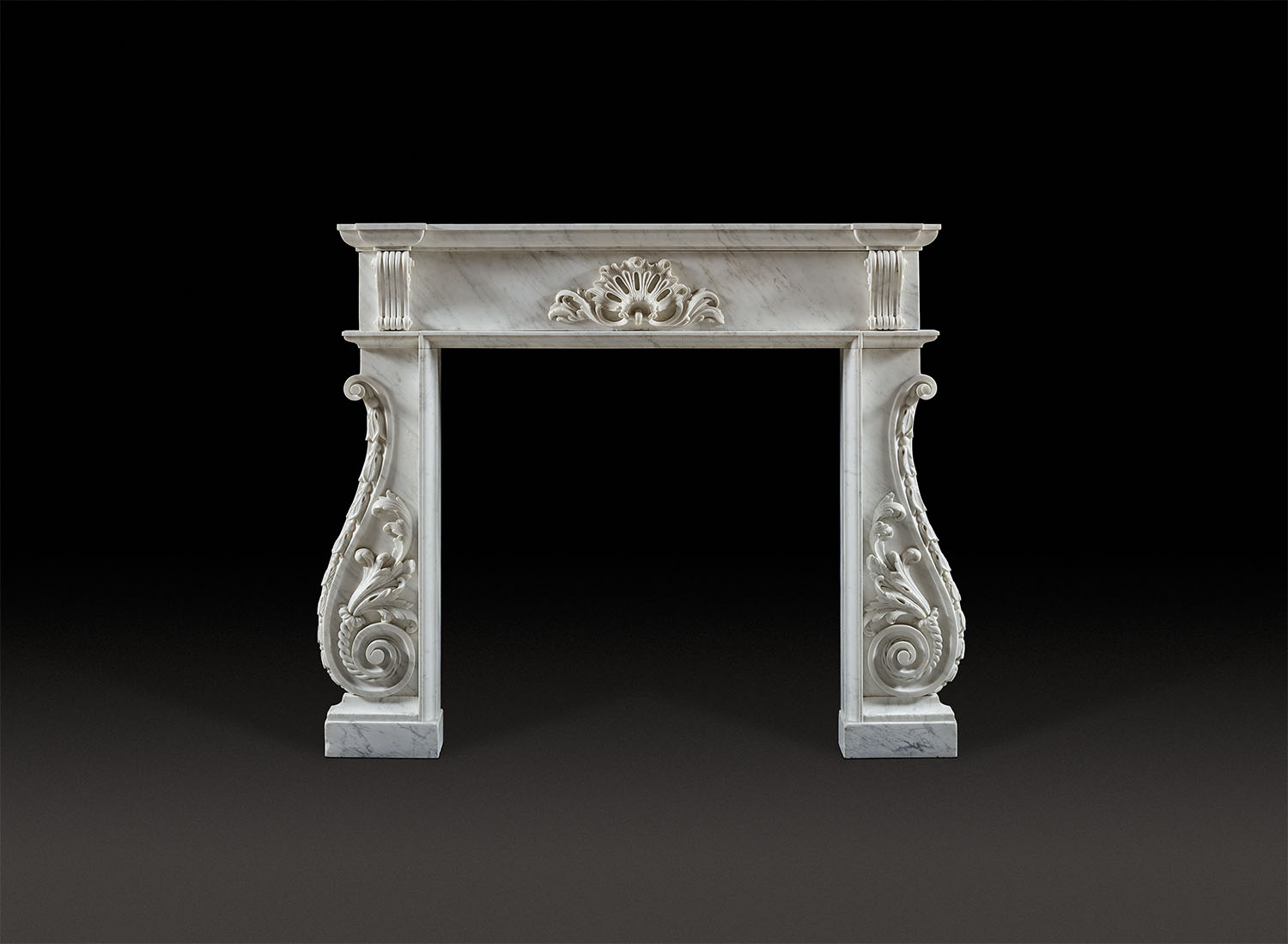 A Richly Figured, Irish, mid-18th Century, Statuary Marble Chimneypiece after William Kent
A rare, Irish, mid-18th century, statuary antique marble fireplace originally from 44 Stafford Street, now 44 Wolfe Tone Street, owned by Theobold Wolfe Tone (1763–1798), the father of Irish Republicanism. Circa 1750.
Originating from a basic, English Palladian pattern after a William Kent, Flitcroft design which was copied from one of the numerous engraved pattern books printed at the time, but reworked by an unknown Irish architect who has given it a uniquely quirky, eclectic touch so typical of Irish designers. It has rococo inspired carved decoration and the plain frieze is centred with a scallop shell, an attribute of Venus, the Goddess of love and fertility, suggesting it might well have been designed to celebrate a marriage. The jambs are of curved, flattened form and are decorated with scrolling volutes and acanthus tendrils, the whole raised on rectangular foot blocks.
Height 60¼in (153cm) width 69in (175.3cm)
Internal height 46in (116.9cm) width 46¼in (117.5cm)
Total depth 6½in (16.6cm)