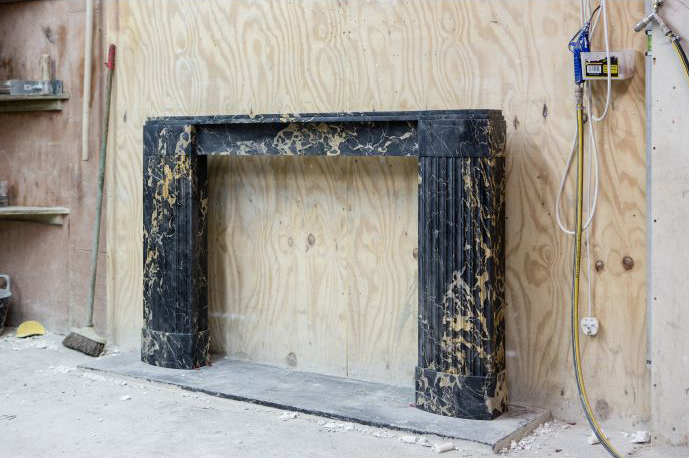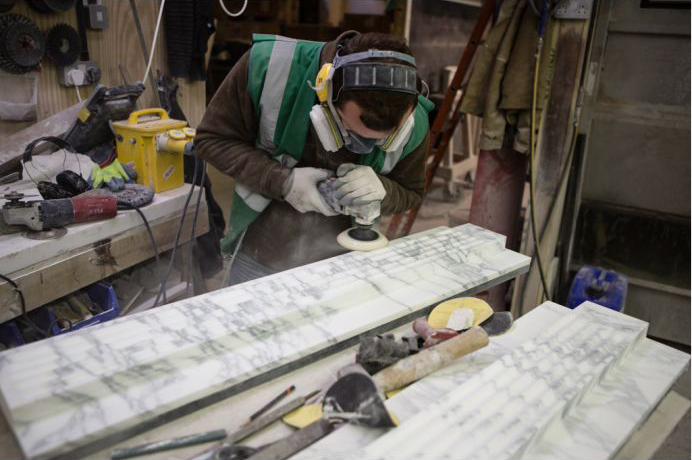 Chimneypieces are an important architectural detail and in most cases, in the eighteenth and nineteenth centuries, would have been built specifically for a particular room. To accommodate the varying demands of space, style and historical imperative, we offer an extensive service of designing bespoke fireplaces.
It is not unusual for us to re-draw our fireplaces to fit a specific location; keeping the integrity of the design, re-scaling the carving completely if required, to ensure that the proportions are not compromised.
Frequently clients request something entirely unique. Using our research department and extensive library, we advise clients how to create their bespoke fireplaces to the best proportions, in the right materials and with the correct historical detail. Of course, a large holding of inspiration can derive from our fine collection of antique fireplaces.
We are also able to source rare and beautiful marbles and stone from Italy, materials that have been mined for centuries to create some of most beautiful chimneypieces throughout the ages. The marbles can be inlaid or carved from block. Examples that we have used in bespoke fireplace designs include; Convent Sienna, Verde Antico, Porphyry, Breche, Brocatello, Belgium Black and Oche de Pavone. We have also created stunning chimneypieces from Pietra Serena stone.
Our work with creating bespoke fireplaces has a truly extensive nature, ranging from creating an entire collection of one off mantels for a Neoclassical mansion, to the demands of designing and building a unique Gothic centrepiece for a Chateau in France. All bespoke work, whatever the scale, is undertaken with genuine care and precision by highly skilled and knowledgeable craftsmen at our workshop here the UK.