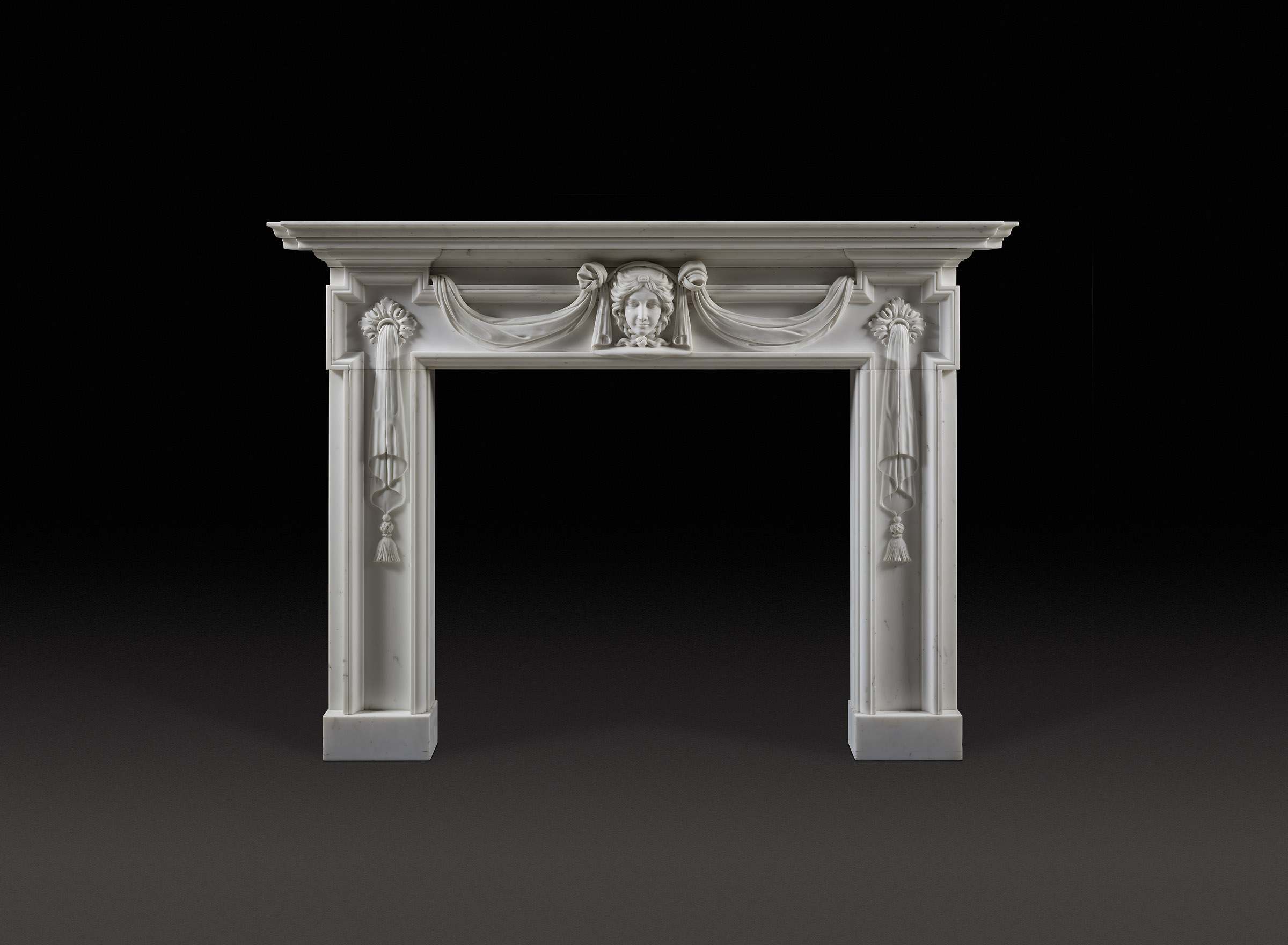 A 19th Century Palladian Revival Statuary Marble Chimneypiece.
Venus, the Roman Goddess of Love and wife to Vulcan (God of Fire), presides over the fire from her central position in the frieze. Carved drapery frames her mask and runs behind the frieze, reappearing either side of her and falling gently down the jambs, ending in tassels.
Originally a 17th century design by Inigo Jones, the design features in Isaac Ware's Designs of Inigo Jones and Others, which shows vertical swags tied at their finals and the central mask exposed. Jones' design was remarkably influential leading to the revival of his design in the 19th century.
Sir William Chambers' A Treatise on Civic Architecture (1759) features a near identical example of this statutory marble chimneypiece. Indeed, his design forms the focal point of the Red Drawing Room at Castletown House, Co. Kildare. William Kent also employed a similar design for Thomas Coke, first Earl of Leicester, while working as chief architect for Holkham Hall. It is fitting that such exceptional chimneypiece design resides in one of England's foremost houses.
Height 60in (152.5cm) width 83⅛in (201cm)
Internal height 48½in (122.5cm) width 43¾in (111cm)
Footblock to footblock 71⅛in (180.5cm)
Shelf depth 9½in (161cm)