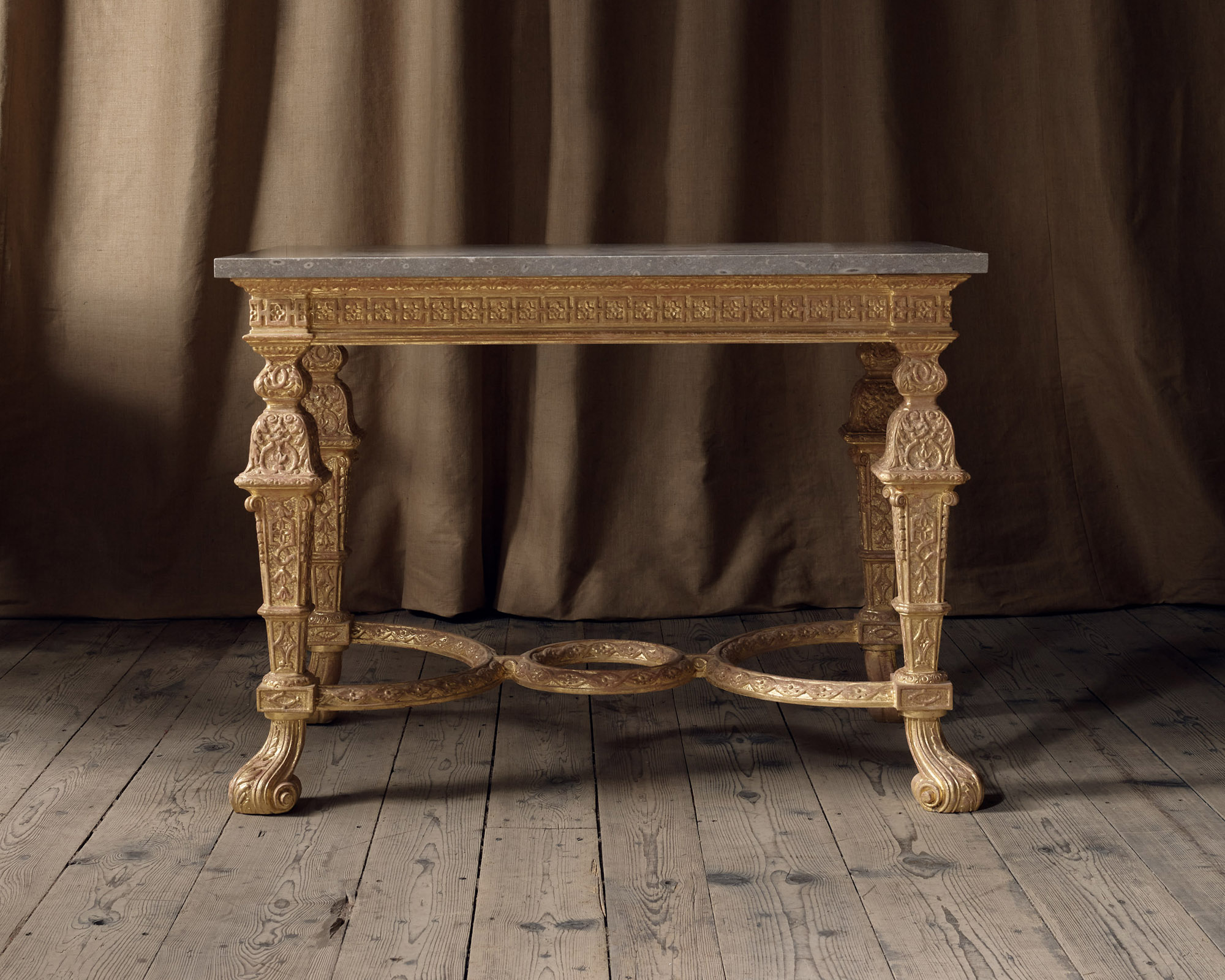 Small Heddon Console Table
Modelled on an early 18th century giltwood and gesso pier or console table, attributed to James Moore (c.1715) and present in the apartments of King George IV at Windsor Castle. Shown here with a slab Derbyshire Fossil marble top (with extensive fossil markings, mined from the Chatsworth Estate), with generous and thinly cut overhang typical of early period tables. With square baluster tapering legs with volute feet, joined by a stretcher carved into semi-circular strapwork at each end connected by a central carved circle. The original table appears in For the King's Pleasure (Hugh Roberts, 2001, p. 264), and this lustreful yet sober finish to the giltwood surface aims to emulate the untouched gilded surface of the 18th century original.
Total dimensions
Height 33½in (85cm) width 45¾in (116cm) depth 27in (69cm)
Dimensions of table frame
Height 32in (82cm) width 44in (112cm) depth 25½in (65cm)
Dimensions of marble top
Height 1½in (3cm) width 45¾in (116cm) depth 27in (69cm)
Larger sizes also available.