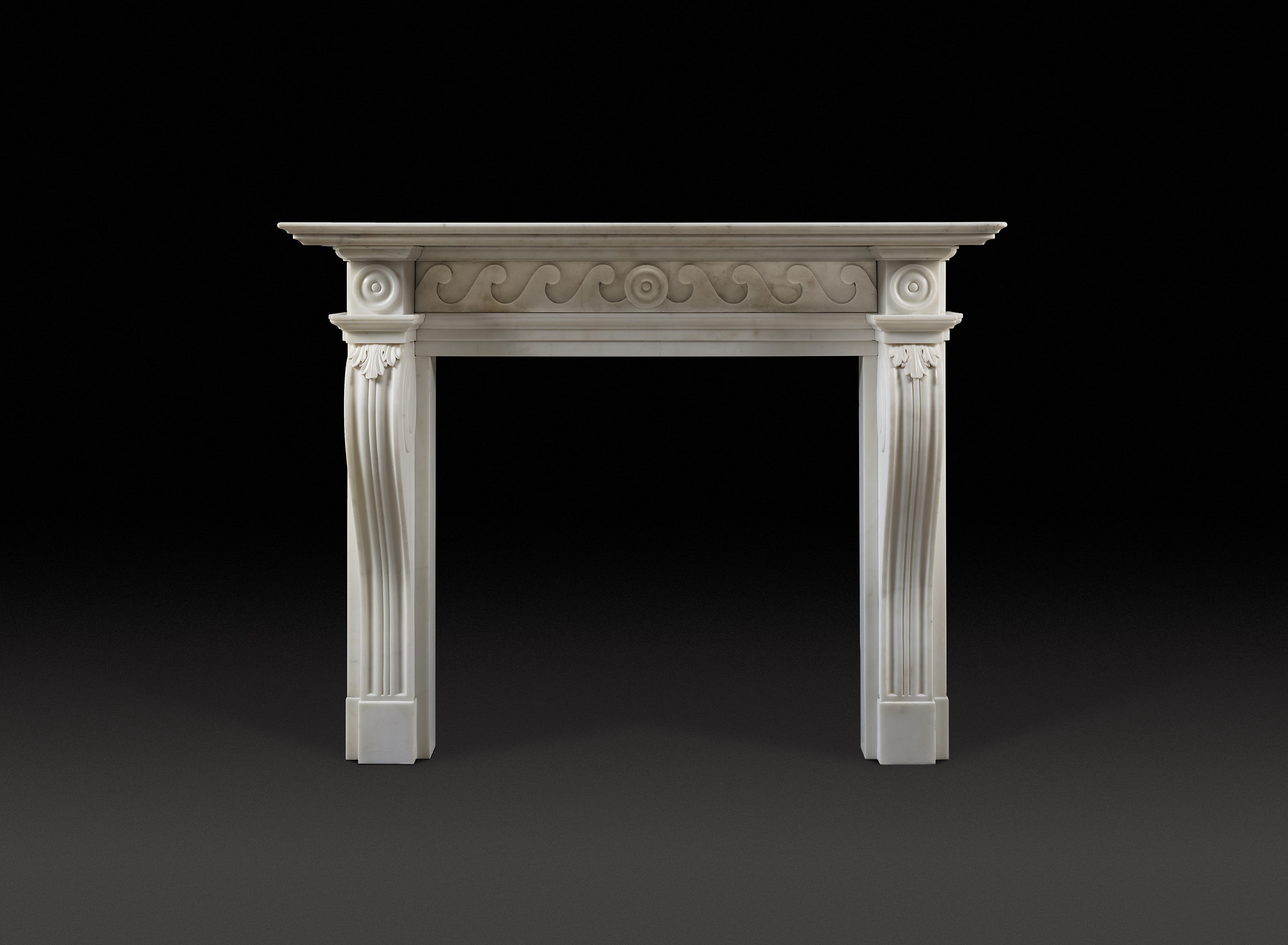 An Unusual William IV English Statuary Marble Chimneypiece, A Homage to Vitruvius.
The frieze is carved with a Vitruvian scroll and centred with a bullseye. The forward motion of the Vitruvian waves approach the bullseye from each side yet the bullseye retains its circular integrity; quelling the waves and bringing the frieze to equilibrium.
A single carved acanthus leaf adorns the top of each console jamb. From serving a decorative purpose in Hellenic art as early as 500 BC, the acanthus leaf has been used by craftsman and artists right up to William Morris' textile designs in the 19th century. The leaf is steeped in ancient symbolism, the original legend attributing the leaf with powers of renewal and rebirth, written by Vitruvius in 25 BC. The Roman architect Vitruvius therefore plays a foundational role in the design of the chimneypiece; inventing not only the eponymous scroll but also the legend of the acanthus leaf.
The console jambs are each elegantly topped by a bullseye set prominently in front of the frieze.
Height 51⅝in (131.2cm) width 66in (167.6cm)
Interior height 39in (99cm) width 42in (106.7cm)
Footblock to footblock 58½in (148.6cm)
Shelf depth 13¾in (35.2cm)