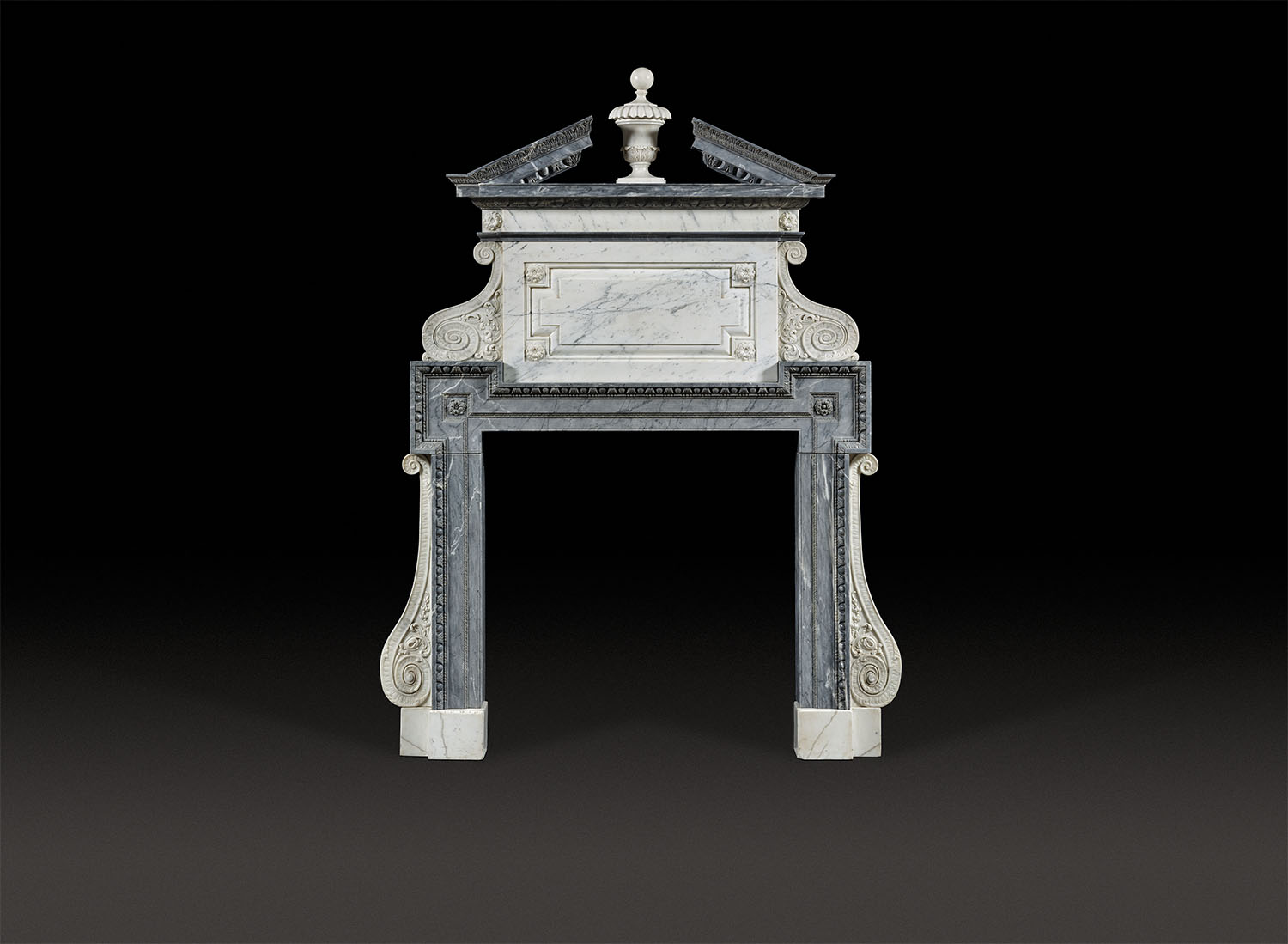 A Statuesque Early 18th Century Chimneypiece in Statuary and Bardiglio Marbles with Pedimented Overmantle
An impressive and rare, early 18th century, English continued antique fireplace with overmantle in contrasting white and Dove grey marbles, circa 1700–1710.
The lower section of veined dove grey, the frieze with dogleg shaped shoulders edged with egg and dart mouldings centred with floral rosettes. The jambs flanked by white marble S-shaped consoles decorated with scrolling volutes and acanthus sprays. The upper section with a later replaced central architectural panel of geometric design, with corners decorated with carved flower heads. This is flanked by bold squat S-shaped scrolls carved with decorated volutes and acanthus echoing those below. The whole capped with a grey marble open pediment of inverted V-shape decorated with egg and dart and foliate mouldings. This supports a campana shaped lidded urn in white marble with rounded gadrooned decoration and acanthus sprays and stands on a rounded sockle and squared base.
Height 98in (249cm) width 74in (179cm)
Internal height 46¼in (117.5cm) width 45in (114.3cm)
Footblock to footblock 68½in (174cm)
Depth 7½in (19.1cm)