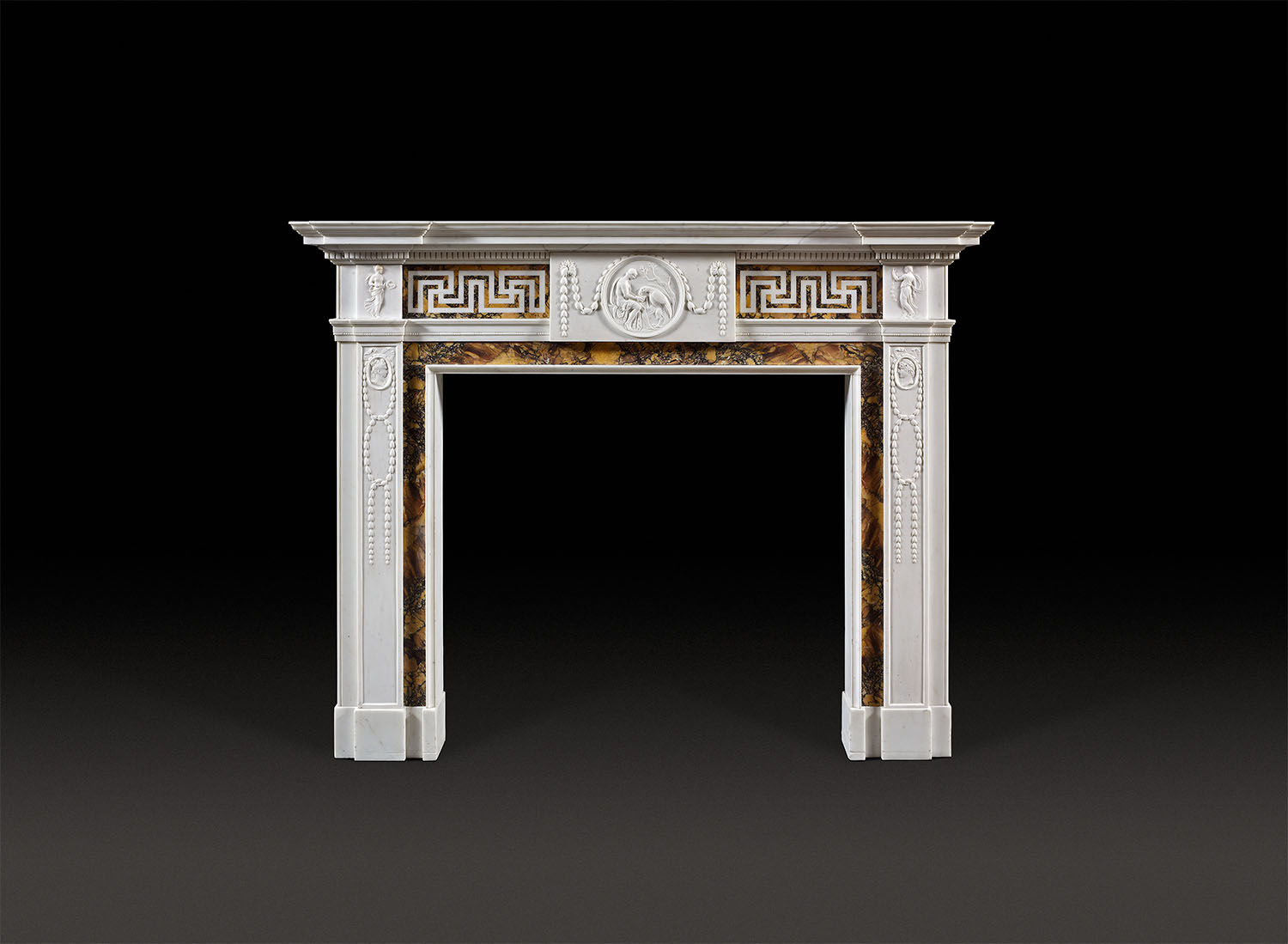 A striking, Finely Carved George III Chimneypiece of Neoclassical Design
A George III, Neoclassical antique fireplace in Sienna and white statuary marbles, carved in low relief, the centre tablet with Ganymede and an eagle. Circa 1785.
The tiered moulded shelf with dentil moulding, the frieze centred with a rectangular plaque decorated with a circular medallion carved with a scene of Ganymede feeding an eagle. Myth recalls that he was a prince of Troy and a shepherd boy, whose outstanding beauty caused Jupiter, the king of the Gods, to fall in love with him, who transformed himself into an eagle and abducted him to Mount Olympus, where he became Jupiter's cup bearer. This is draped with bell flower swags, up held on the side by flower decorated hooks. To either side are flanking panels in Sienna and white with double Greek key frets.
The pilaster statuary jambs carved with male and female portraits in ovals, looped with graduated garlands falling from bows. The blockings above with classical maidens carrying Laurel wreaths, a reference to the Triumph of Love. The opening framed with Sienna, the whole raised on foot blocks.
Height 59⅛in (150.2) width 74¾in (189.9cm)
Internal height 42⅜in (107.6cm) width 45⅛in (114.6cm)
Footblock to footblock 67⅛in (170.5cm)