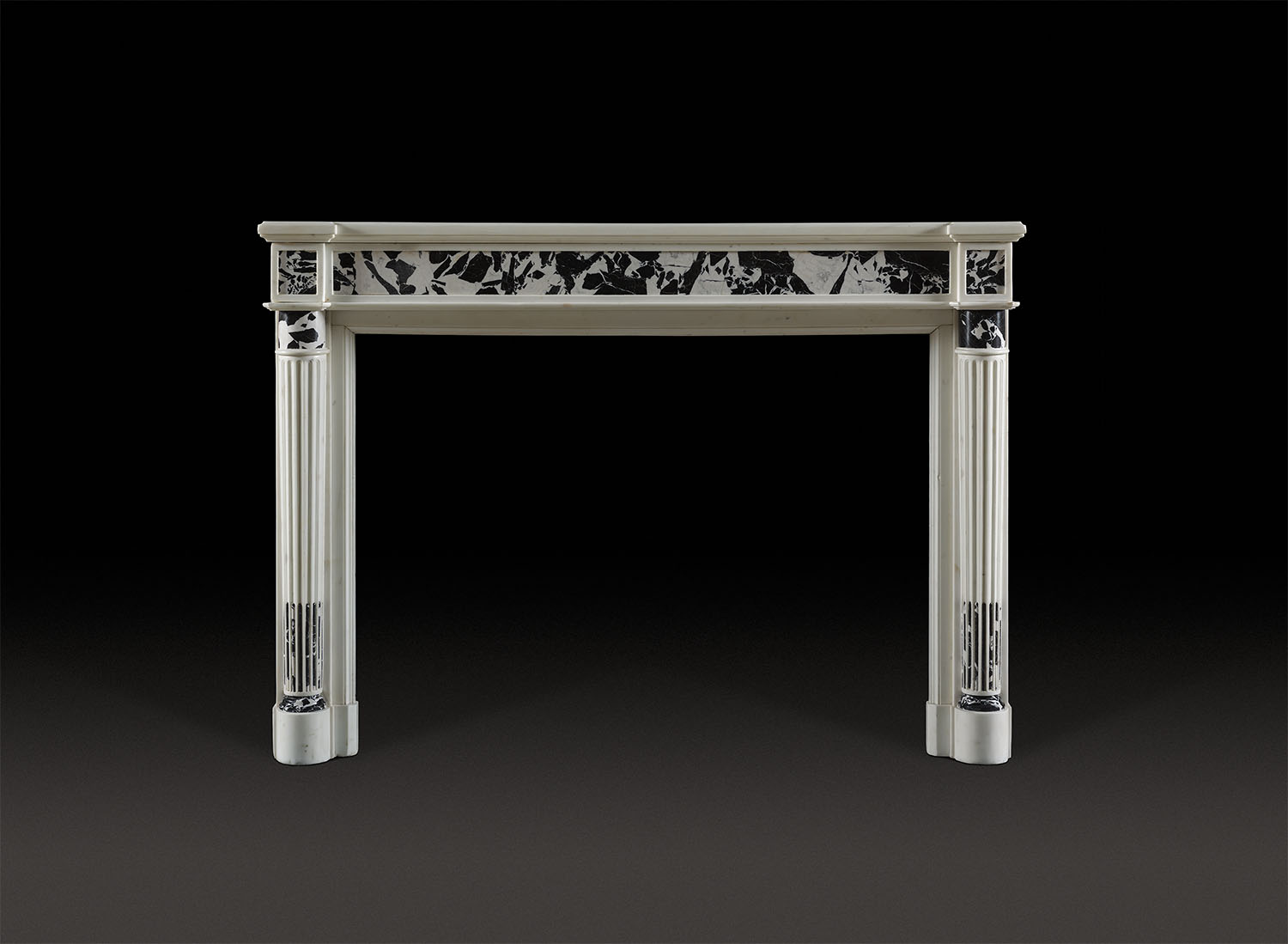 A Striking Louis XVI Revival Chimneypiece in Statuary and Bold black and white ' Grande Antique ' marble
A good early 20th century French Louis XVI Revival antique fireplace of typical rectangular form, of statuary and black and white 'Grande Antique' marble. The oblong moulded shelf protruding over the jamb blockings, the frieze with a well figured inlaid panel of Grande Antique flanked by the protruding blockings inlaid with black and white. The pilaster jambs in the form of tapering fluted half rounded columns in white marble upheld by rounded coloured marbles socles, the flutes at the lower end with rounded Grande Antique cable stops echoing the coloured capitals above.
Grand Antique marble was quarried in ancient times from Aubert, Saint Girons, Ariege, France. It fell into disuse until the late 17th century and when rediscovered was highly praised and much sort after. Napoleon's tomb was sculpted from it. The quarries are now closed.
Height 44½in (113cm) width 62¾in (159.4cm)
Internal height 35⅛in (89.4cm) width 48¼in (122.5cm)
Shelf depth 13in (34.3cm)