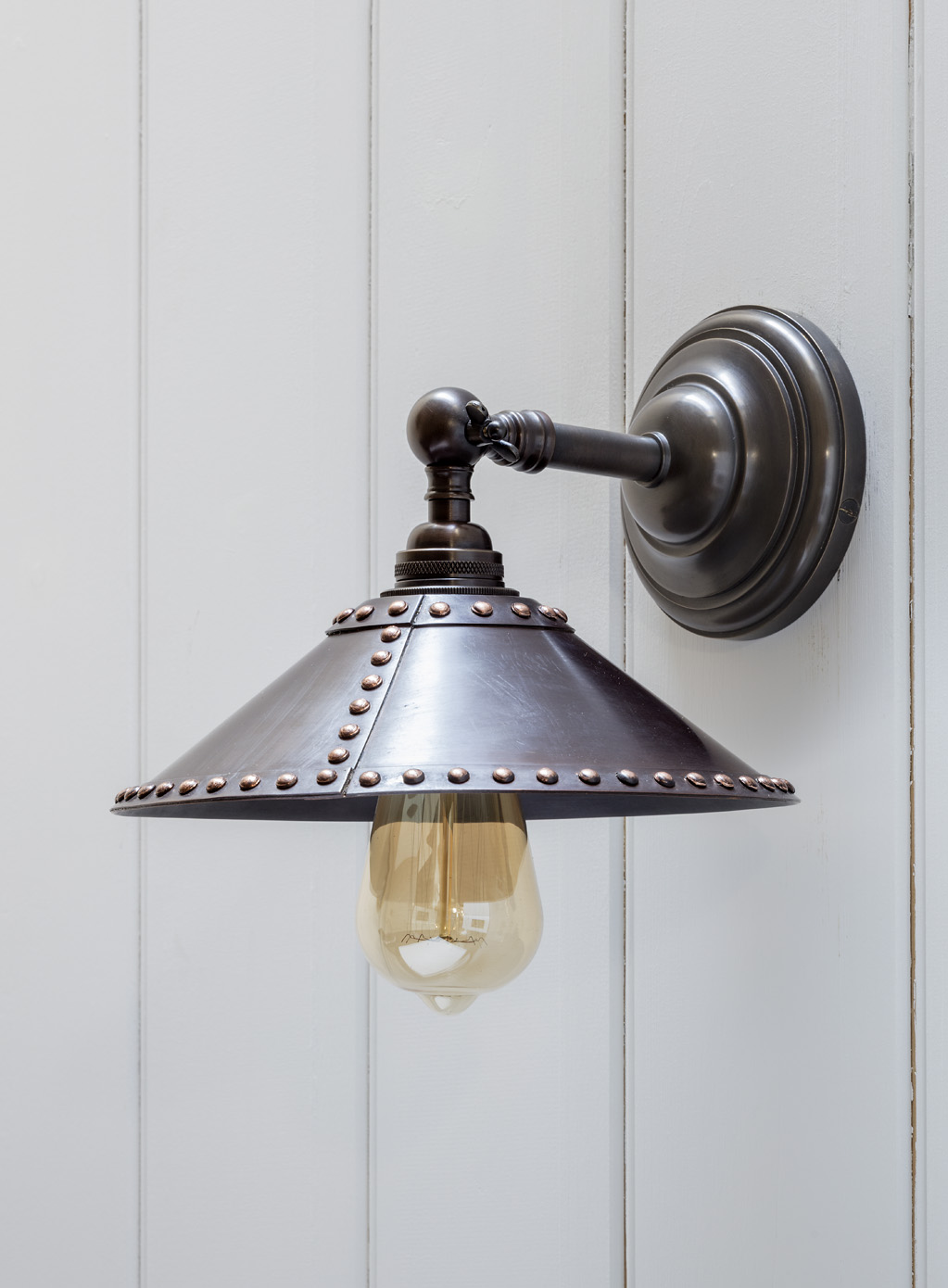 Brooke Wall Light with Studded Shade
Brown Bronze
A swivel wall lamp with ringed collared shaft protruding from a rounded base. The studded metal shade attached to a ball shaped gimbal with locking tap.
Also available in Antique Brass, Unlacquered Brass, Antique Brown Bronze, Silver, Copper, Verdigris, and Antique Verdigris.
IP44 not available. All our lanterns can be UL listed.
Height 3⅞in (10cm) depth 10¼in (26cm) width 9½in (24cm)
Backplate 4¾(12cm)