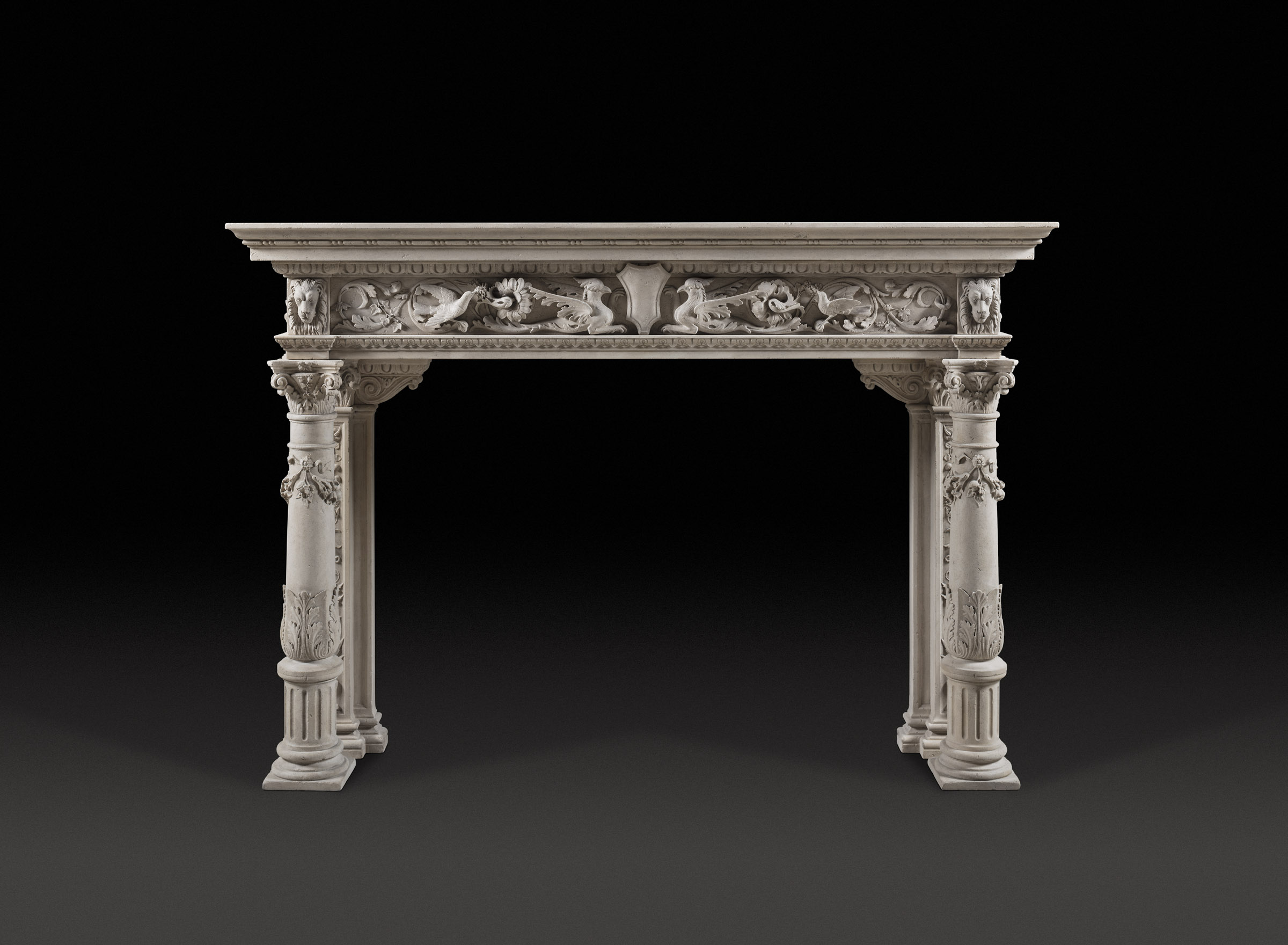 This Renaissance revival fireplace is elaborately carved to incorporate a richly decorated frieze supported by a pilaster and a column on either side. The frieze's central motif features acanthus flowers and leaves, with birds and two sphinxes flanking an armorial shield, while the sides are ornated with fantastical dolphins. The blockings are carved with lion heads supported by Ionic capitals resting on columns decorated with foliate swags and acanthus leaves, set in place on cylindrical plinths.
The Grecian mouldings, the foliate motifs, and the Ionic style of the capitals in the Altemps are characteristic of Renaissance secular as well as religious decoration. A famous example of the former is the majestic fireplace by Benedetto da Rovezzano (1474–1552) now in the Museo del Bargello, Florence, while across the city, the frames of fifteenth and sixteenth century altarpieces by the likes of Luca della Robbia (1400–1482) and Desiderio da Settignano (1429–1464) regularly feature similar ornamental elements.
A fireplace of similar layout to the Altemps is immortalised in the photographic collection of Palazzo Mozzi-Bardini in Florence, former residence of the noted art dealer and collector Stefano Bardini (1836–1922), who specialised in Renaissance art.
Height 52⅝in (133.6cm) width 76¾in (195cm)
Internal height 39¾in (101cm) width 55½in (140.8cm)
Shelf depth 17⅞in (45.5cm)