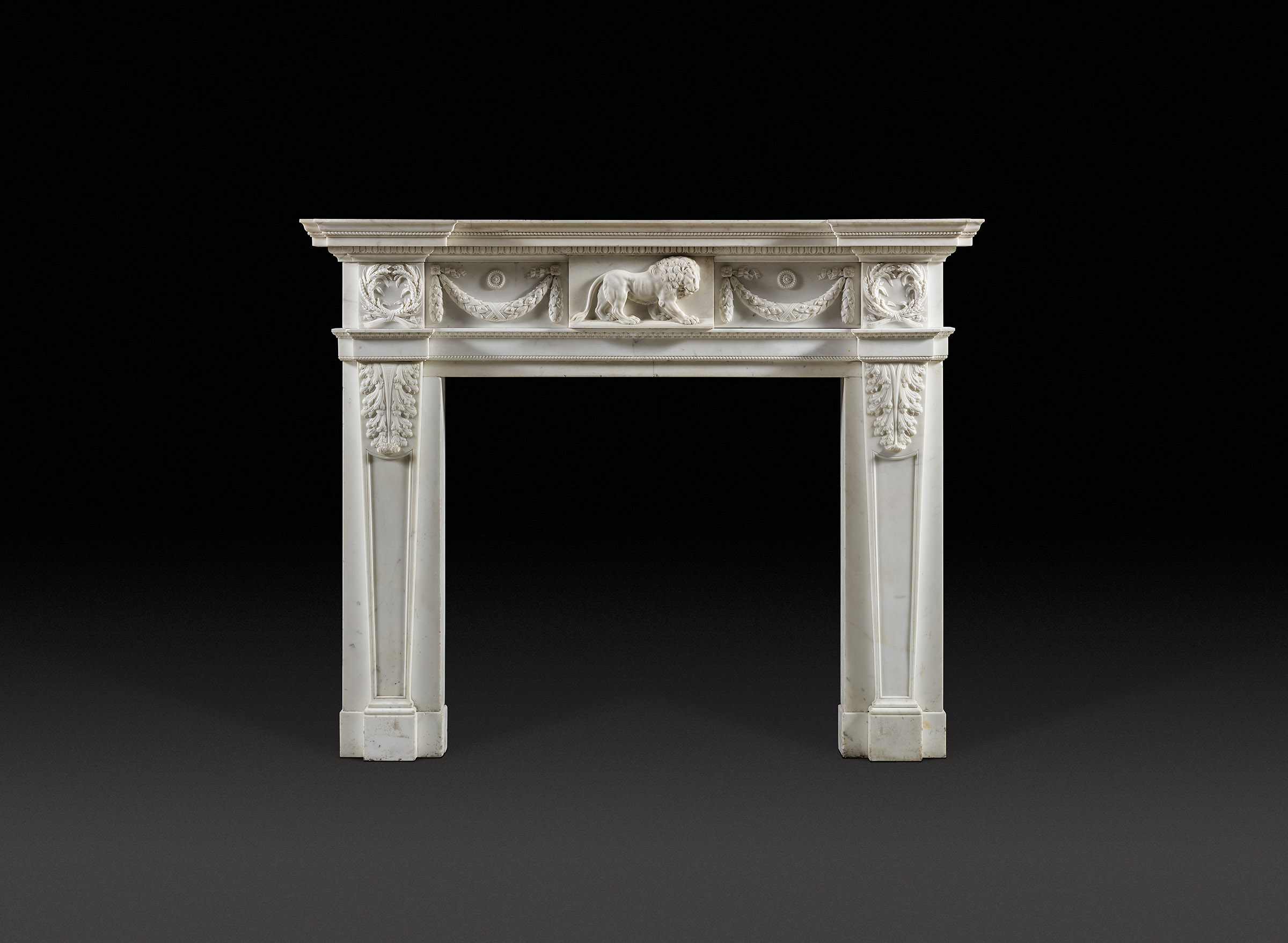 A Magnificent Statuary Marble Mid-18th Century Chimneypiece Bearing an Exquisitely Carved Lion on the Central Tablet.
The lion is reminiscent of the Medici Lions guarding the Loggia Dei Lanzi in Florence, once the centre of the family's artistic patronage and political power. The deeply undercut carving to the mane, and mannerist articulation of the musculature and paws indicate it was executed by one of the preeminent carvers of the day. The lion strides forwards in sophisticated mid-relief, with his head turned slightly to the left to reveal his full face.
The frieze is adorned with opulent garlands tied with bows, and beautifully described beaded roundels, flanked by splendid corner blocks carved with wreaths of wheat, above an overscale bed mould, carved with very fine acanthus and guilloche. The tapering pilaster jambs are carved with acanthus console scrolls in low relief. The wreaths of wheat are very closely related to a detail carved in the frieze of the Breakfast Room chimneypiece at Stowe House. The articulation of the carving, and unusual proportion of the jambs beneath indicate that they are by the same hand.
Height 68½in (174cm) width 75⅗in (192cm)
Internal height 46⅗in (118.5cm) width 48½in (123cm)
Footblock to footblock 75⅗in (192cm)