Masterpiece and the Finest Antiques In the Summer Sun.

6 July 2018
Summer is in full flow and I seem to be waking up most mornings with a hangover…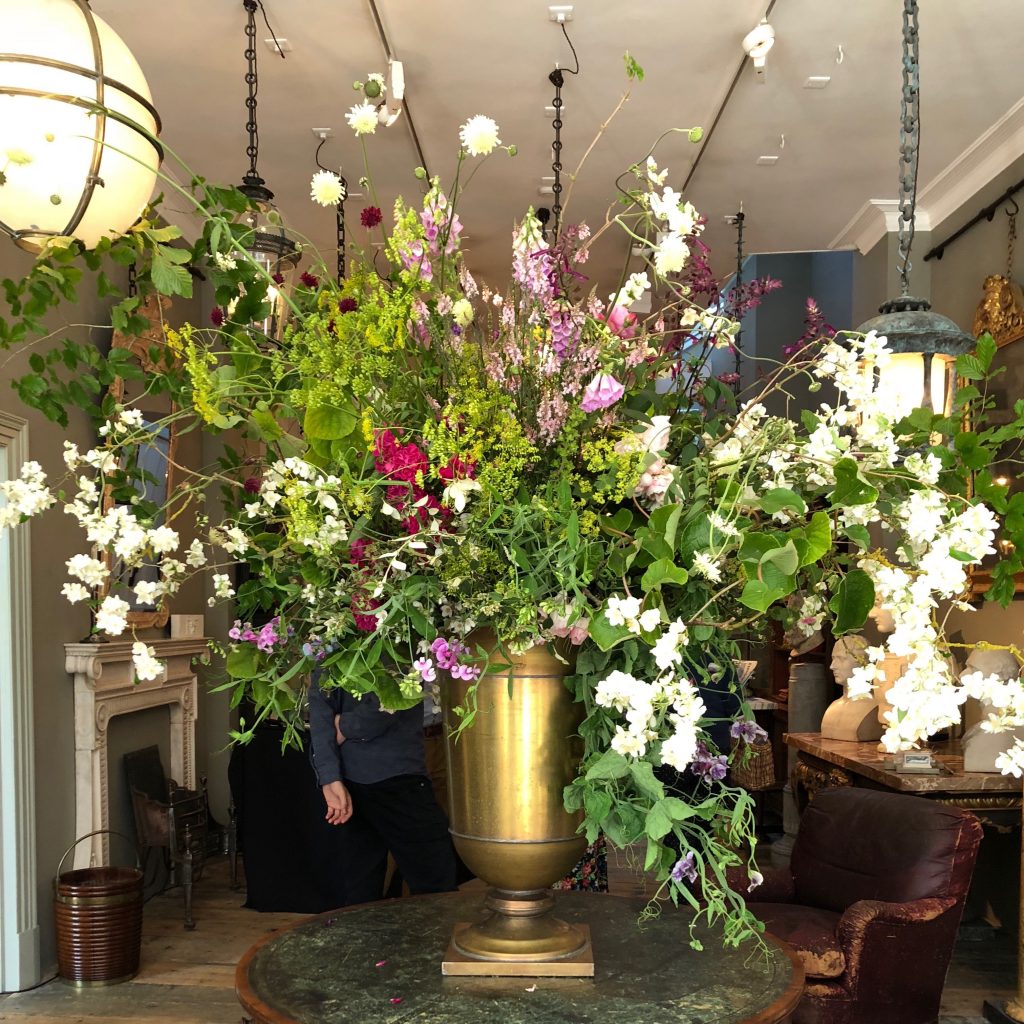 It started of course last Tuesday when we had the annual Pimlico Road party that precedes the opening of Masterpiece. This year we asked the wonderful Cellar Society to do the party and they arrived with rather handsome waiters (whom we dressed in custom made Jasper fabric cravats created by Wornwithlove) to serve magnums of Champagne and wine and plates of Iberico ham.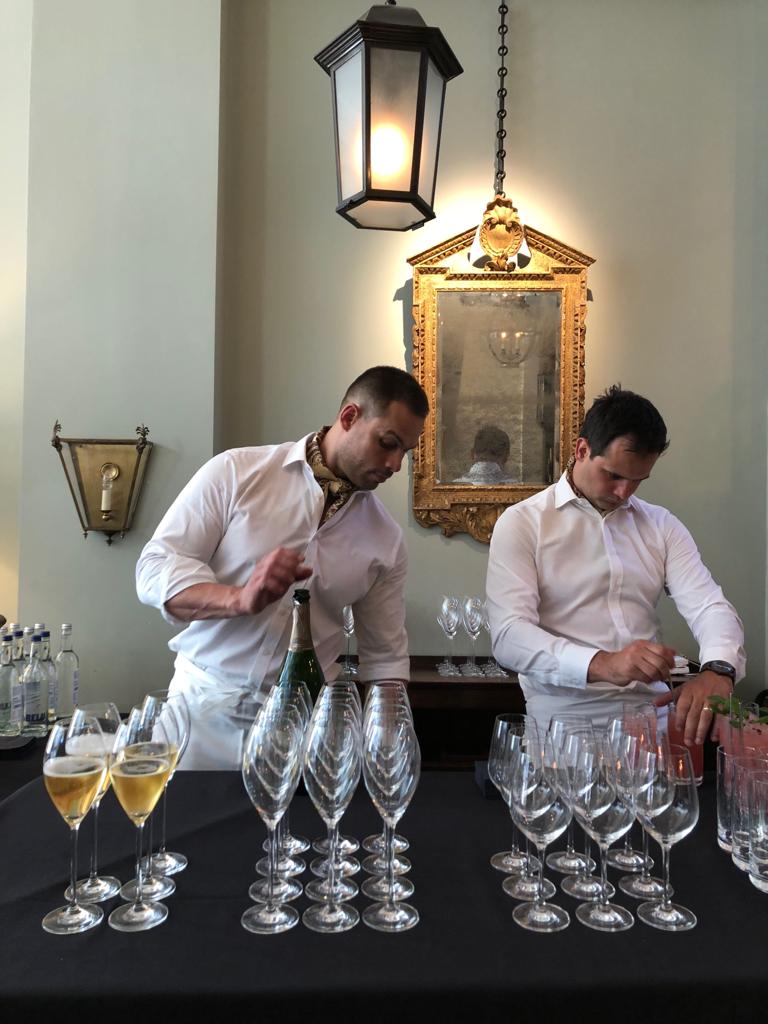 The Champagne begins to be poured surrounded by the antique 18th Century mirror and the Lethaby reproduction hanging lantern and the Tatham Wall light.
The doors are meant to shut at 9pm but that's when the dancing started……………….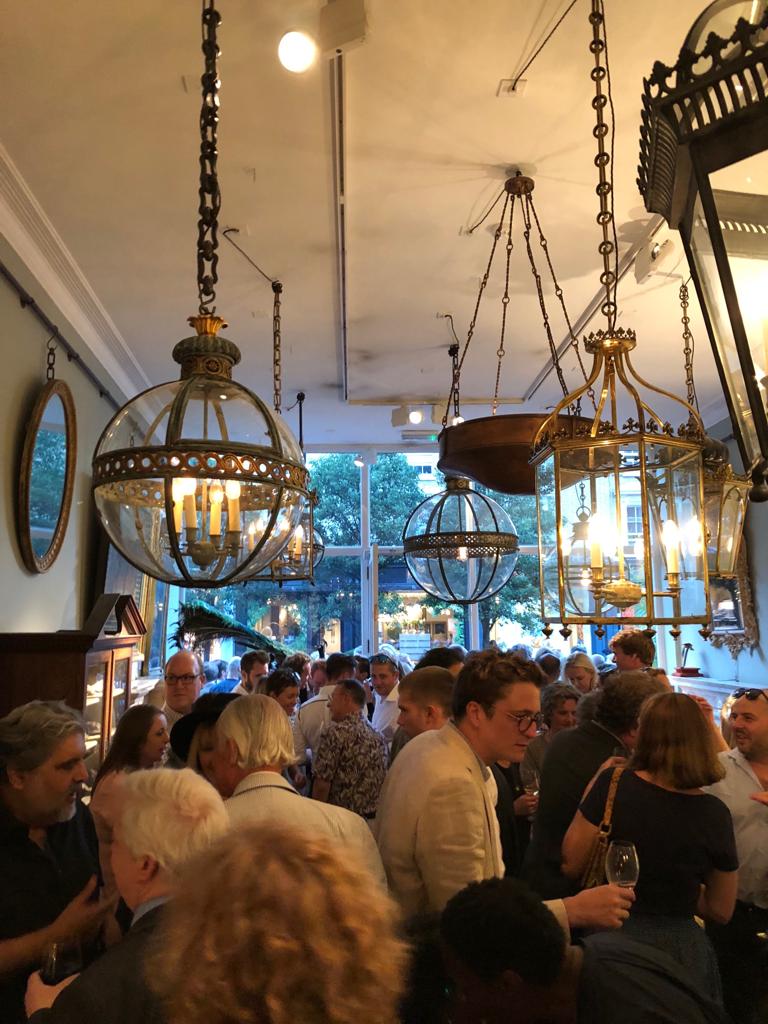 Darwin, Sinke & Von Tongeren drove over from Holland for the event and hand delivered a wonderful new collection of their finest taxidermy art entitled: 'Stills from a courtship dance' – a series of Fine Taxidermy works with smaller exotic and very rare birds. Sinke & van Tongeren have been collecting these special series of birds over many years, all of whom have extraordinary features. Long bright tails, unique patterned feathers, exquisite colours, crests, beards and crowns. 'Stills from a Courtship Dance' currently consists of about fifteen works. It is always such a joy to see the duo and to marry their art amongst the antiques and reproduction pieces in our showroom.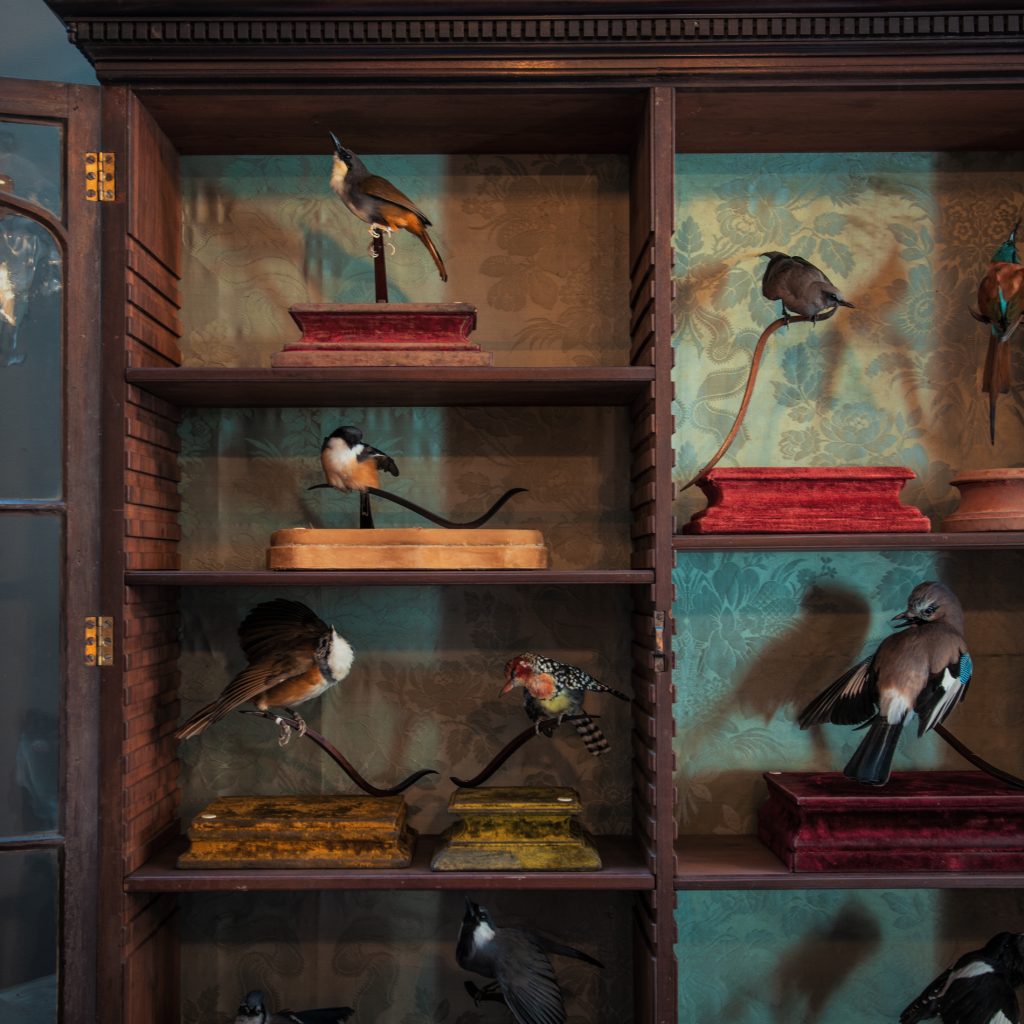 The following day World of Interiors kindly took Charlotte and I for a delicious lunch at Masterpiece. Even with foggy heads you cannot cease to be amazed by the exquisite pieces at Masterpiece. As always I gravitate towards my friend Edward Hurst and Godson & Coles wonderful stands.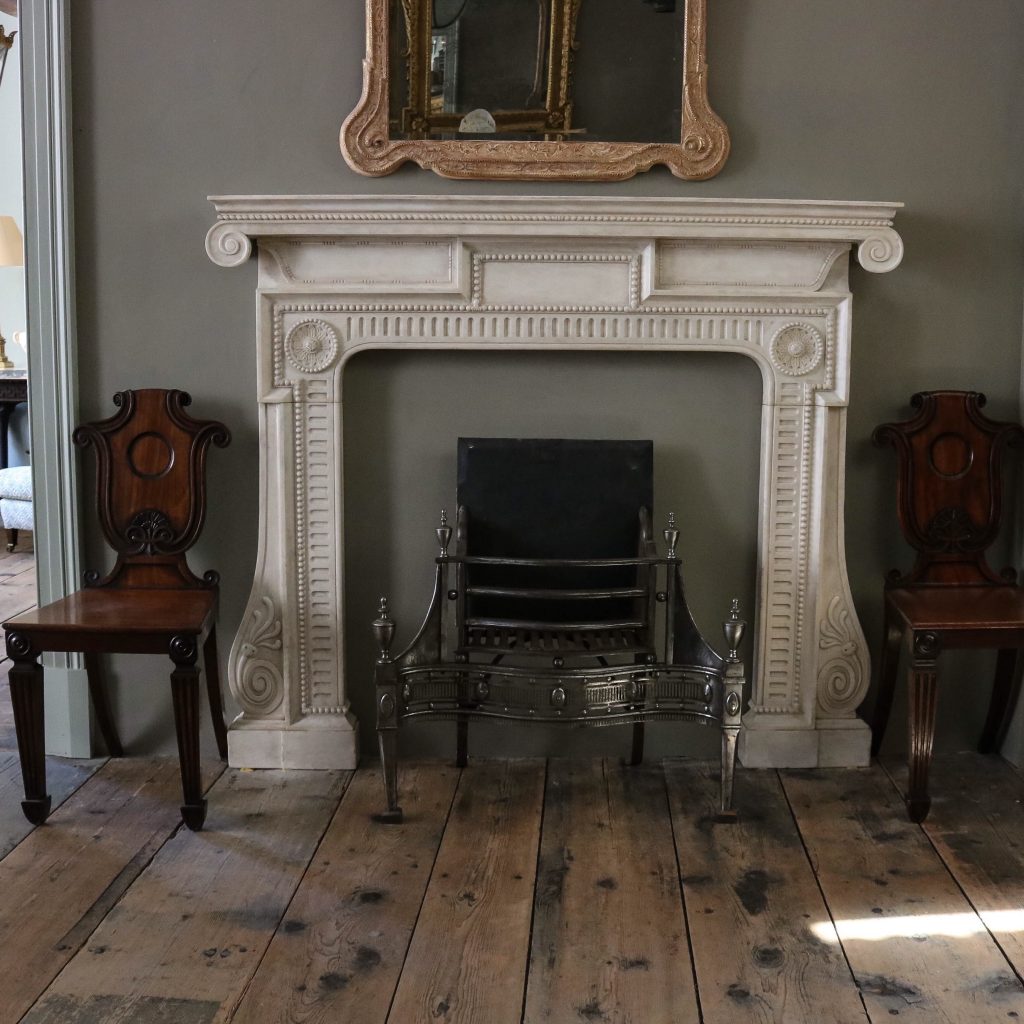 We have been busy installing two new reproduction fireplace designs amongst the Antique Chimneypieces and new antique furniture in our London showroom. The Piranesi and the Corsham are two new designs we are very proud to offer as part of our reproduction fireplace collection of over two hundred designs. The Piranesi, named after the great 18th Century Venetian artist and architect, was inspired from an antique original Piranesian chimneypiece we owned. It is a perfect example of how Piranesi enlarged the repertoire and vocabulary of design, against (what he saw) as the limitation of Vitruvian Palladian Classicism.
The 19th Century Corsham reproduction fireplace was also inspired by an antique that we once owned, with both designs slightly tweaked in scale and carving. It has been a while since we have added white marble pieces of grandeur and fine carving to the collection and the response has already been overwhelming.
Charlotte and I finished the week at the Royal Academy to see Grayson Perry's Summer Show at the Royal Academy. I have long been an admirer of his vision and it gave us great pleasure to supply our globe lanterns to the newly refurbished exterior of Burlington House. I would like to think that the weekend will be more restful but with England playing Sweden on Saturday there is no chance of that!