Celebrating Outstanding Craftsmanship from Centuries ago to the present day.

11 May 2018
'There's never been more demand for things which combine imagination, individuality, passion, knowledge and skill.' Guy Salter, Chairman of London Craft Week.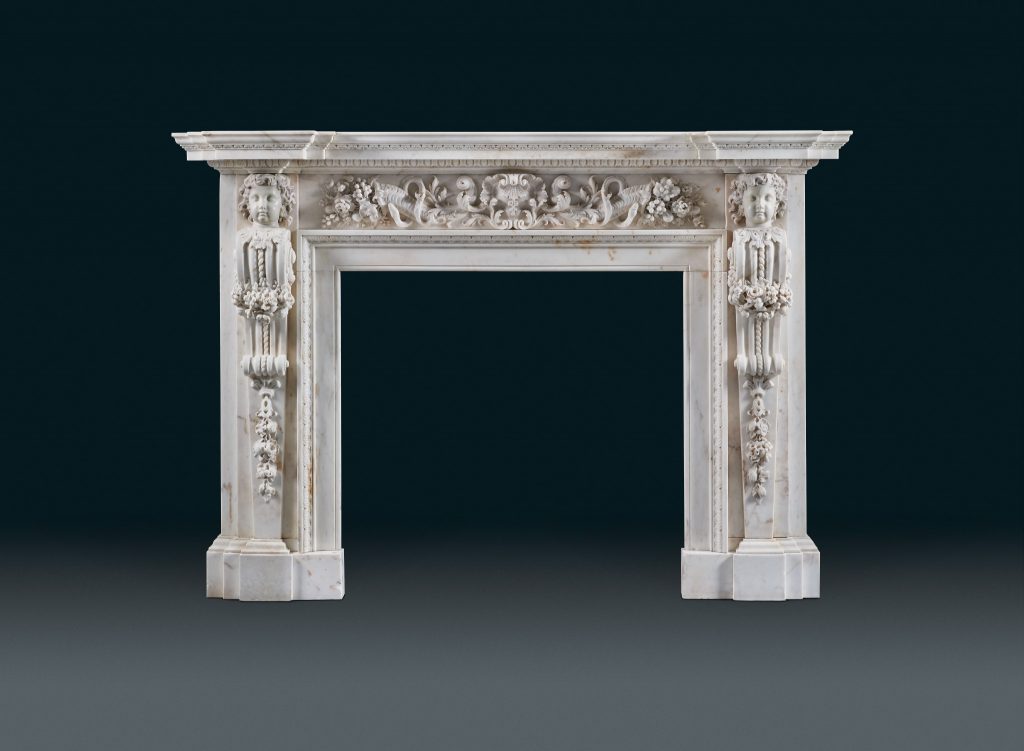 A good early 19th Century English William IV Statuary marble fireplace in the French 18th century Louis XV style adorned with flowers and shells. Circa 1830.
This week, London has been celebrating the best of Craftsmanship. Drawing together craftsmen, artisans and designers from all around the world, leading to a 'journey of discovery' from every corner and street of the Capital.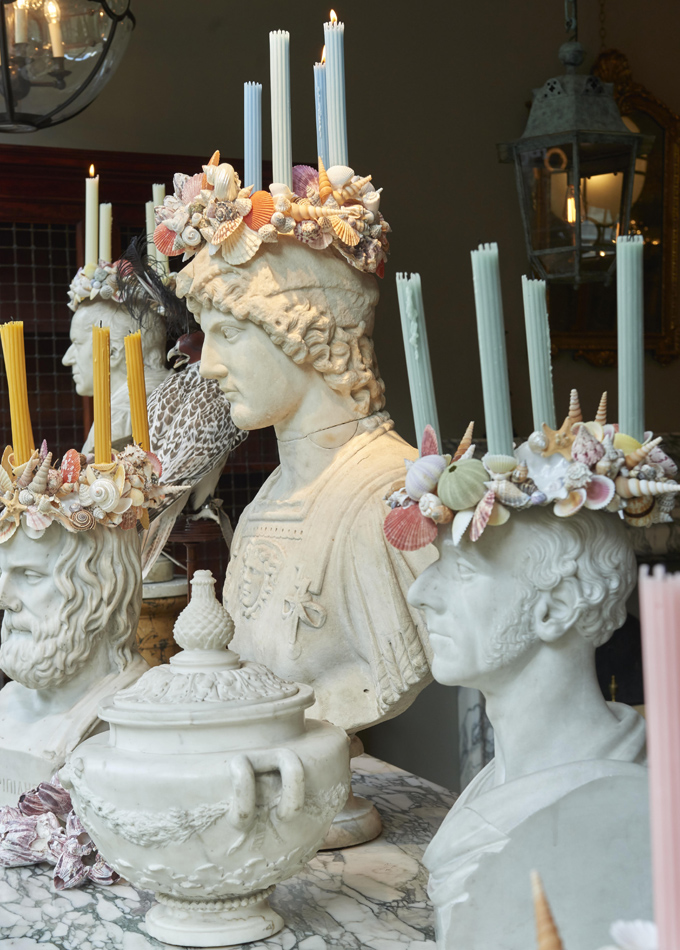 Celebrating the best of craftsmanship with bespoke hand crafted shell and candle headdresses, taxidermy, floral displays and our reproduction lighting.
Pimlico Road has been a hive of activity. The energy is tangible and the many various talks, visual displays and demonstrations have been inspirational, We had the great pleasure of collaborating with the Creative Consultant Matilda Goad who dressed our antique Roman and 19th Century busts with the most wonderful shell and candle head-dresses .Matilda Goad was inspired by the 12thCentury Renaissance ' Santa Lucia',( Patron Saint of Eyes and Seeing) festival in Sweden, where crowns of real burning candles are worn, symbolising light. Matilda's pure beeswax candles are made from moulds and gradually the colours are built up in subtle elegant shades reflecting the natural colours in natures finest creations.
I myself have long been a great lover of shells. One of my prized possessions at home is a mahogany wooden display case of someone's lifetime collection of shells. Shells are an important symbol within ancient Roman sculpture symbolising fertility and abundance, associated with the Greek goddess Aphrodite, and her Roman counterpart, Venus and is a common design motif within our antique mantelpieces.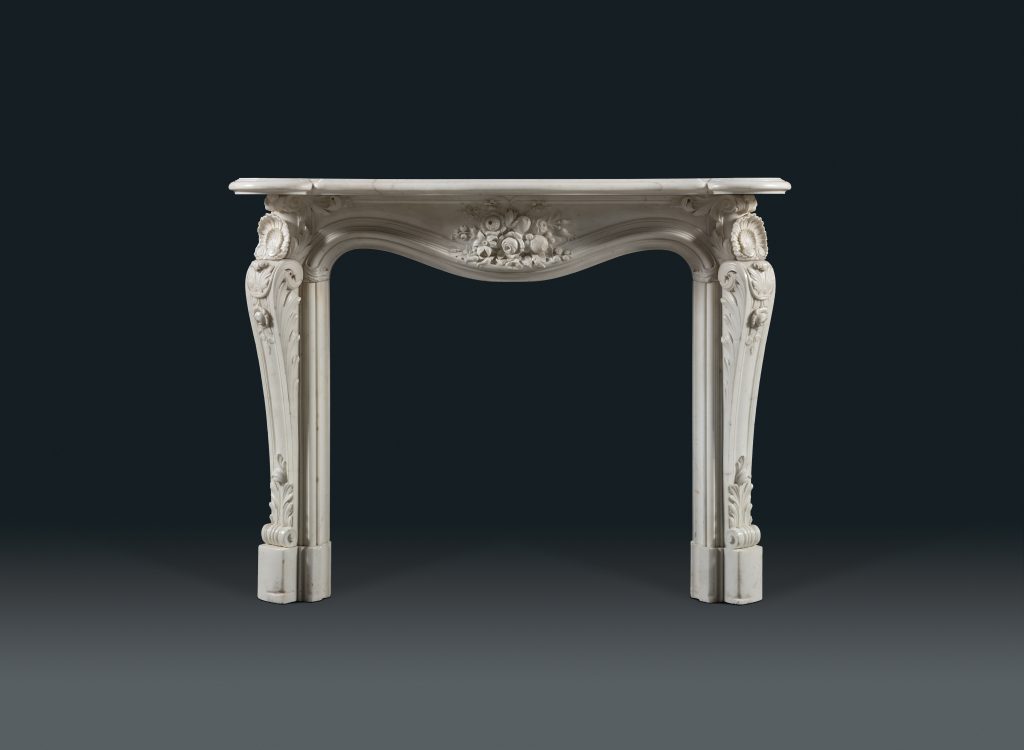 A good early 19th Century English William IV Statuary marble fireplace in the French 18th century Louis XV style adorned with flowers and shell motifs copying the French taste. Circa 1830.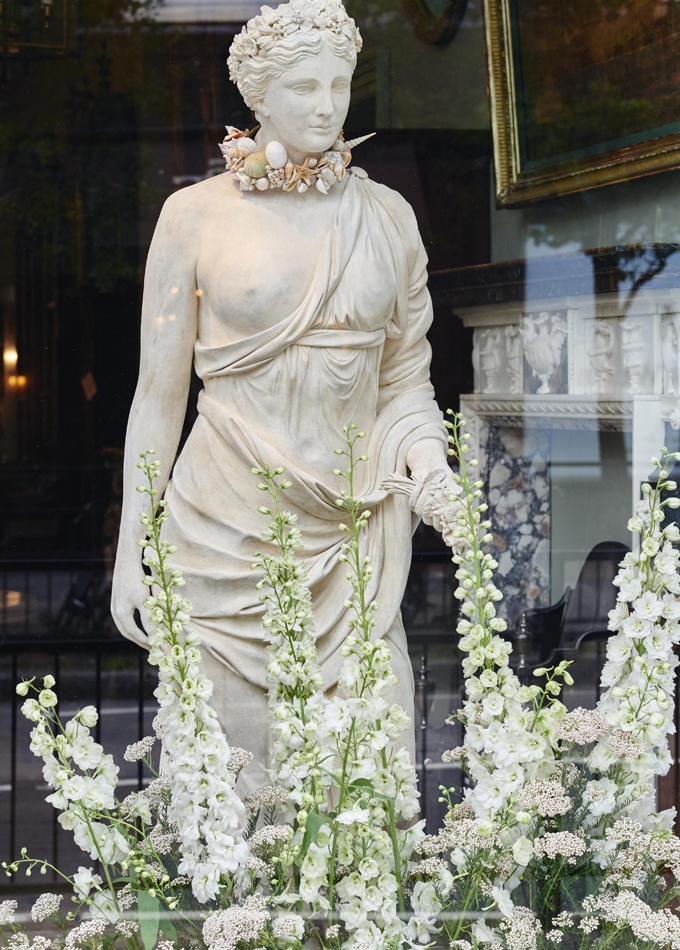 Photographer Sarah Maingot captures perfectly the window display of our Jamb showroom including a bespoke sculpture of Spring (part of the Four Seasons) by Coade Ltd, modelled in finely detailed drapery and holding Spring flowers surrounded by a bounty of fresh flowers by florist Kitten Grayson.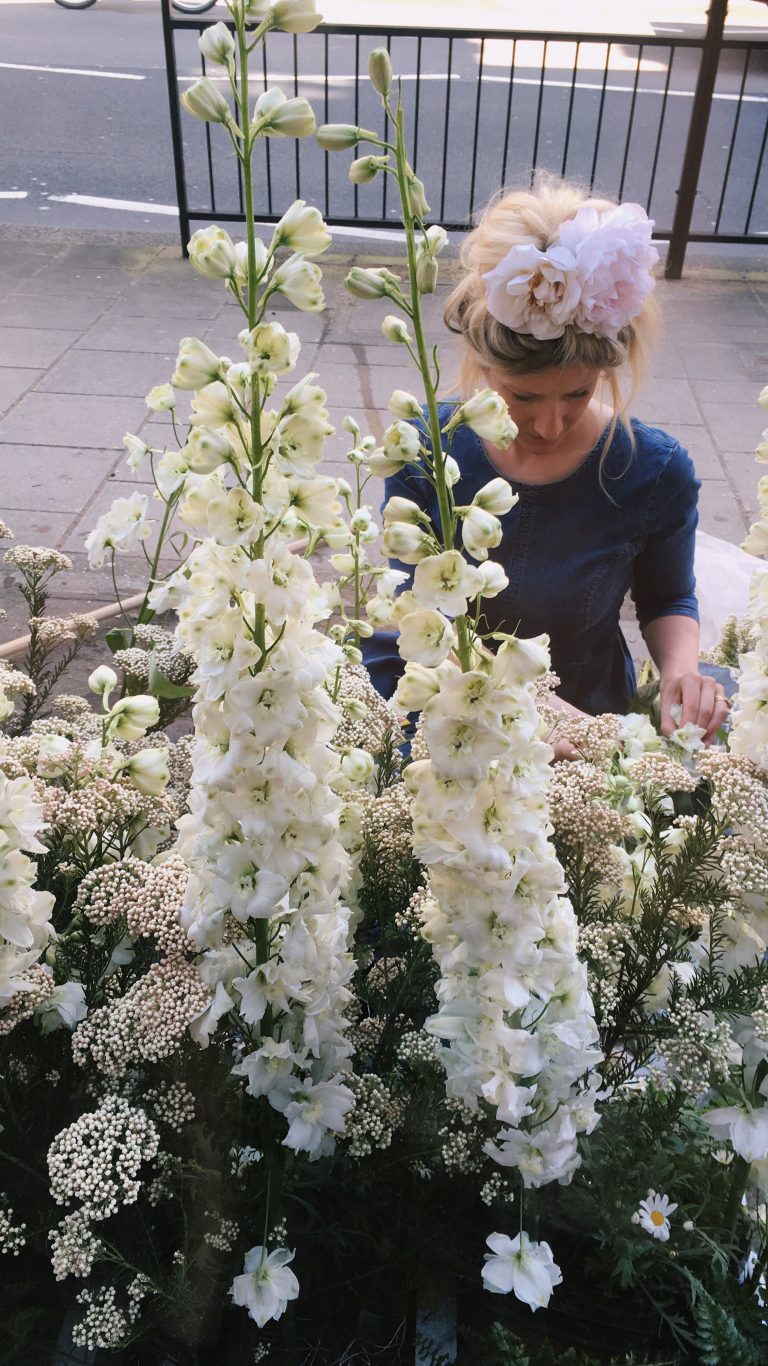 When it comes to craftsmanship there is no finer creator than nature. Running along this theme we have the finest works of taxidermy art from Darwin, Sinke & von Tongeren and the most exquisite floral displays from Kitten Grayson Flowers. She was inspired to create the feel of a botanical English Garden, exuding old world romance with Delphiniums, English Ferns, Marguerites and Ozothamnus.
The ancient Greek and Roman's love of flowers was used in multiple ways as offerings to the Gods. Through the centuries, floral designs became instrumental in architectural design. The Neoclassical period of the late 18th Century and early 19thCentury brought about a revival of the draped floral wreaths and garlands style of Greco-Roman antiquity. So many of our antique chimneypieces are adorned with an abundance of crafted flowers.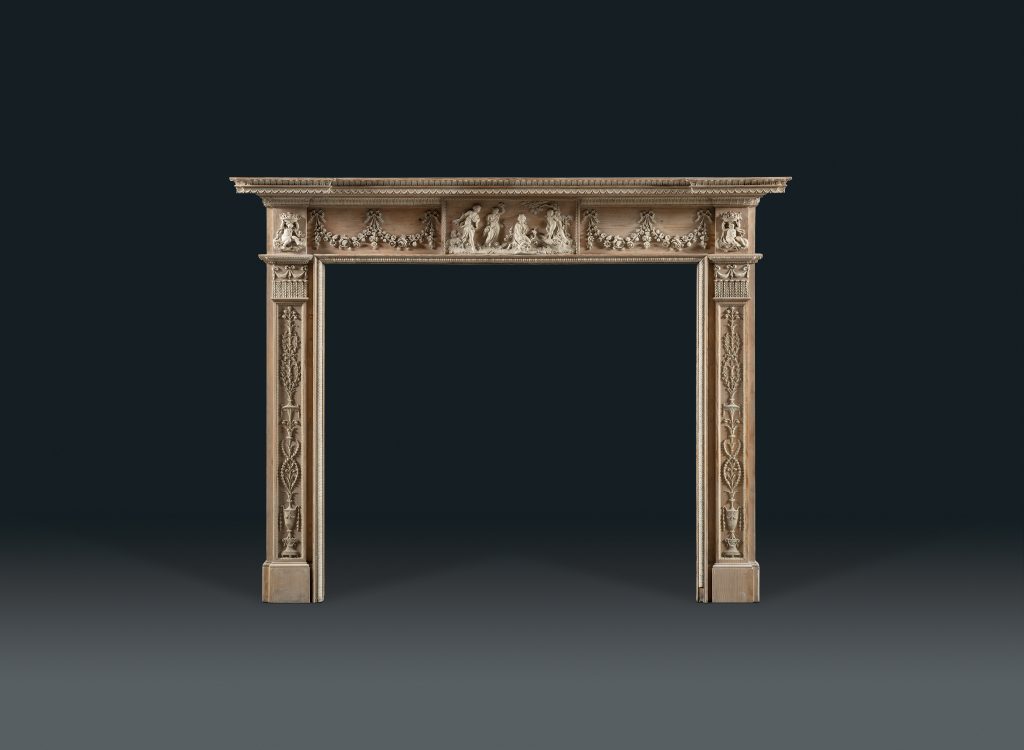 A superb finest quality George III, neo Classical, gesso mounted pine fireplace with swaths of flowers, after a design by Robert Adam (1728-92), the centre tablet depicting the Punishment of Cupid, the God of Love. Circa 1770-80
London Craft Week highlights and celebrates the most imaginative and skilled craftsmen. It's hard to imagine who isn't involved when you look at the list of the renowned establishments, designers, artists and artisans. Next door Christopher Howe and Plain English crafted a Georgian inspired kitchen in the basement of their shop. I had the great pleasure to meet the basketmaker Annemarie O'Sullivan at Colefax and Fowler and Rose Uniacke explored the art of gilding. Last night Robert Kime gave a wonderful talk on the importance of history and antiques when decorating a home and how essential it is to keep the quality of the skills of craftsmen alive.
The superior quality of our antique chimneypiece collection celebrates the best of craftsmanship from the 17th, 18th and 19thCenturies and our team of highly skilled craftsmen in our London warehouse keep the traditional techniques alive. The antiques in our collection are our constant inspiration behind our reproduction designs. From the great designers of the past centuries to the present day, what connects each and every one is a vision of creation, the dedication in the making and the required skill and passion behind each piece that continues to inspire.