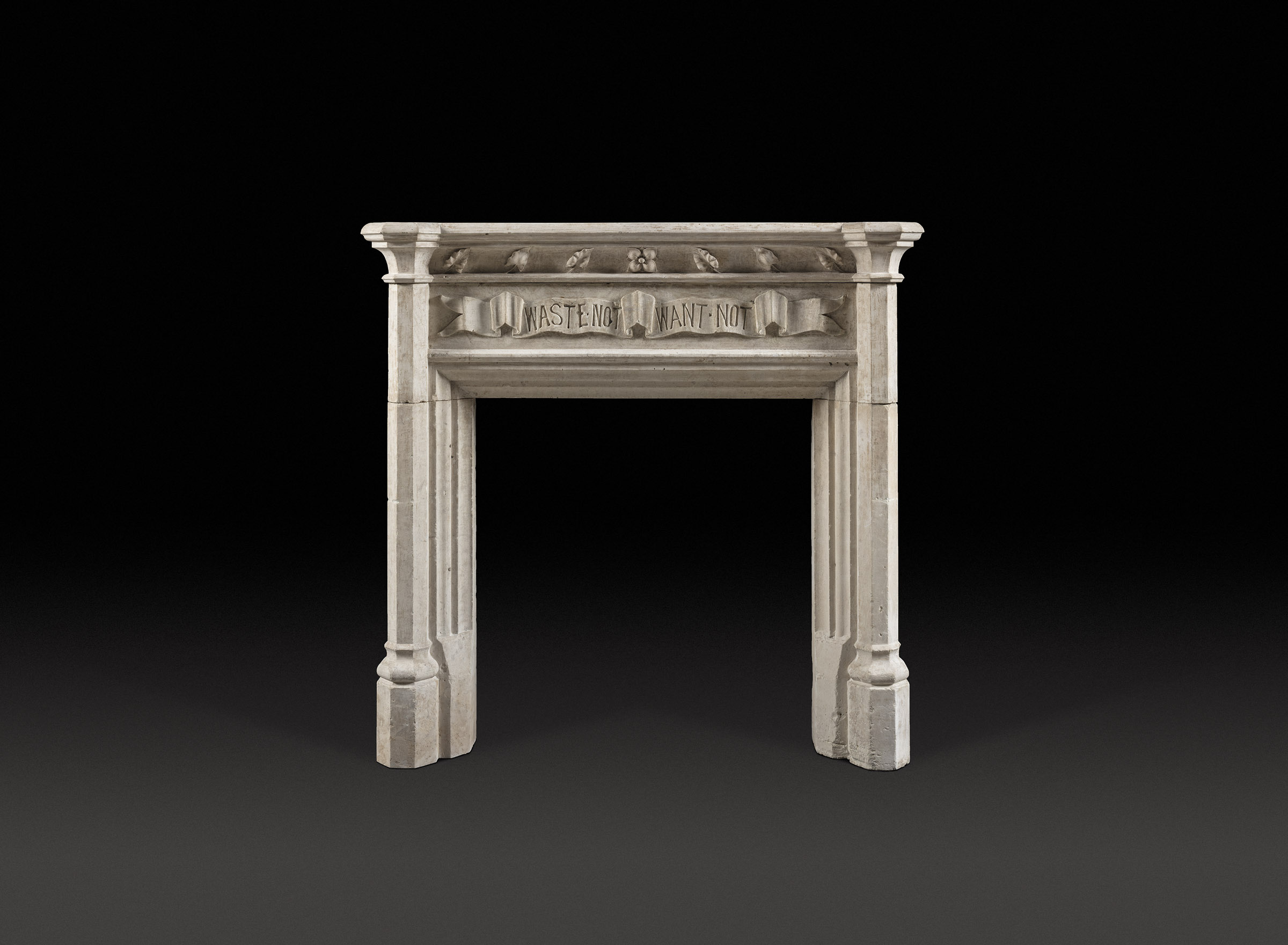 The Exquisitely Carved Gothic Revival Limestone 'Waste Not, Want Not' Chimneypiece
The 'Waste Not Want Not' chimneypiece, in the manner of AWN Pugin. English, circa 1840. Drawn on a small, domestic scale, this Gothic Revival limestone chimneypiece is exquisitely carved, the later paint has been removed to reveal the original detailing. The shelf carved with six symmetrical leaves centred with a carved dogwood flower. The hexagonal Gothic column jambs flank the frieze, which is carved with a banner inscribed with the moral idiom 'Waste Not, Want Not'. The phrase is first recorded in the late 18th century but came into common usage in the mid-19th century and was included in architectural detail and household objects, including the work of AWN Pugin.
Dogwood is an indigenous flower to England and is associated with the Church as a symbol of Easter. This chimneypiece encapsulates English home economics in the period of domestic thriftiness and rejects the excesses of the Regency era, drawing on the medieval Gothic language, a pre-industrial vernacular which suits very well the message of simple pious moral truth.
Provenance: Elmore Court.
Height 54in (137.2cm) width 58in (147.3cm)
Internal height 36in (91.4cm) width 36in (91.4cm)
Footblock to footblock 53½in (136cm)
Shelf depth 10in (25.5cm)