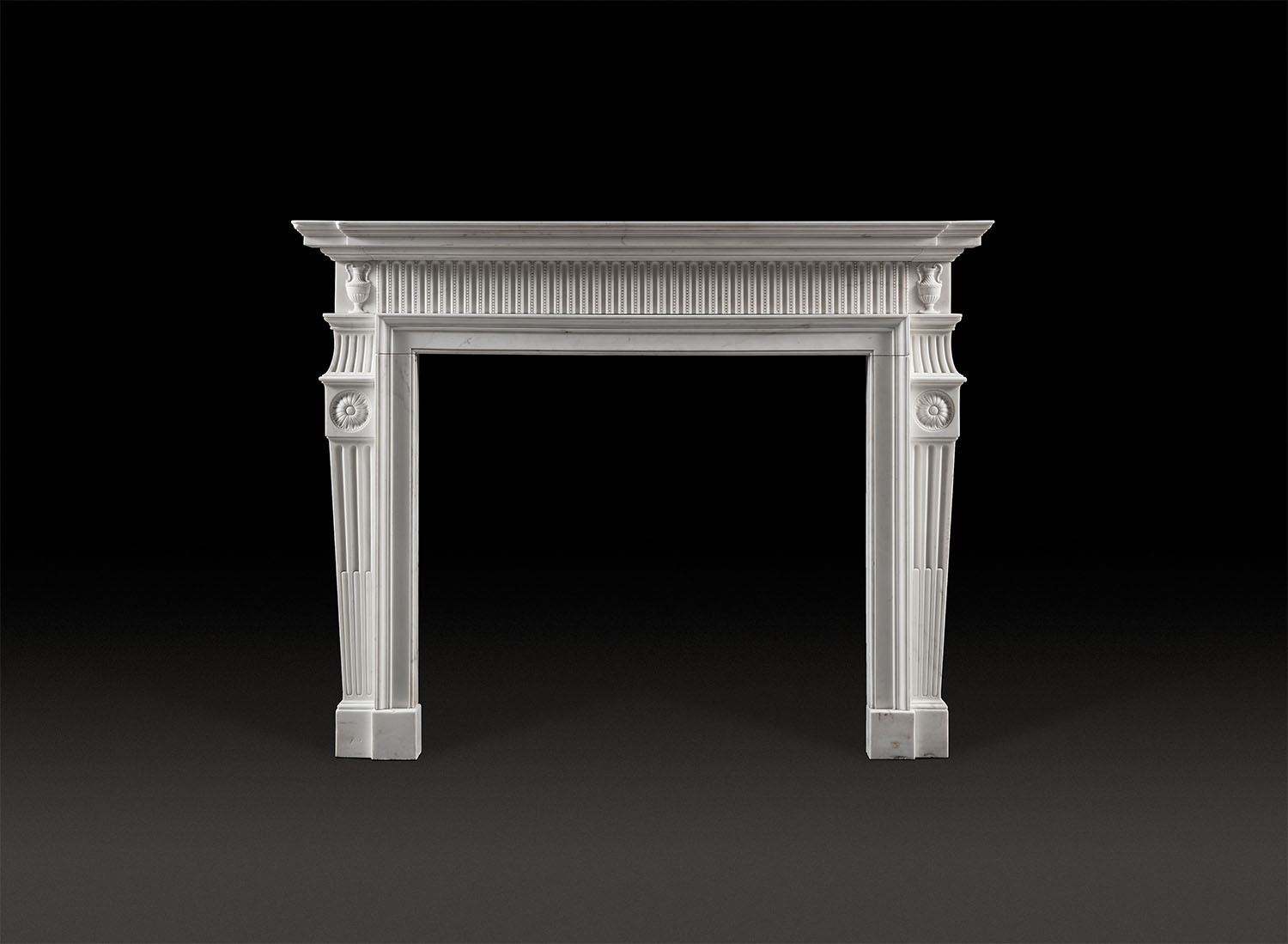 An Elegant and Finely Carved George III Neoclassical Chimneypiece, In White Statuary Marble
An elegant, early George III, neoclassical statuary marble chimneypiece after a design by the architect, Sir Robert Taylor (1714–1788), circa 1775. The moulded stepped shelf above the frieze decorated with a band of flutes, the pilaster jambs in the form of downward tapering, inverted and fluted obelisks capped with rectangular dies carved with circular paterae decorated with flower heads, and surmounted by blockings carved with wine ewers.
Taylor's design has been adapted from an earlier version by Inigo Jones, illustrated in Designs of Inigo Jones and Others, plate 4, first published by Issac Ware in 1731. For similar examples of this chimneypiece, see Georgian Group Journal, vol. IX, 1999, "Downing Square in the 1770s and 1780s", by Richard Garnier, p. 139–154. The chimneypiece was with the London antique dealers, T Crowther and Sons, and was advertised in the Connoisseur magazine.
Height 60¼in (153cm) width 78¾in (200cm)
Internal height 47½in (115.5cm) width 51in (130cm)